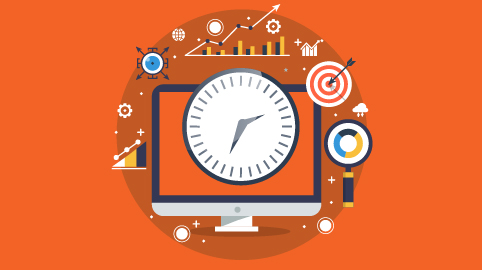 How Quickly Will Automation Make a Difference to my Business?
20 Nov 2017
We understand that you want to see a results and get speedy payback – a MAP (Marketing Automation Platform) will make a visible difference instantly
As soon as software is installed, you'll be able to see who's on your website, what they are doing and which pages they are visiting – previously anonymous website visitors will now become wholly visible.
Building Relationships
You need to connect with prospects at the awareness stage of the buying funnel, by giving the information that they find valuable. The below graphic shows you exactly what your prospective buyers what to see on your website.
By using 'forms' on your website to encourage visitors to sign-up for valuable content, anonymous visitors will become known to you, by giving you their email, name, business details etc. The automation platform then allocates the sign up to a smart list by the product or service they are interested in. You can then start to target additional content that they find of value to nurture them through a sales funnel.
A sales funnel campaign can take a matter or weeks or months, to generate a sales-ready lead depending on what you sell. For example, leads considering a high value purchase might need more content from you prior to making a final decision. This will extend the sales cycle a little.
What is certain is that as your personalised marketing to your leads (and you continue to build the customer's experience and trust in your abilities to deliver), the buyer is developing a relationship with you – and not with anyone else.
Remember, this early nurturing is hugely important given that 70% of the buying decision is being made, without any direct contact with your sales team. With personalised marketing, you are establishing a loyalty that will keep on growing.
But what actual payback period can I expect?
From our experience on average, you will start to see a return (on your bottom line), within 4-8 months of your automation campaign launching.
That's based on our latest research and what the market thinks. You may, of course, prove us wrong – it could be much sooner! We've used SharpSpring to launch a new website and this has driven immediate sales leads. The point is, it will deliver and probably more than you expect.
The DNA of effective marketing is content and automation
The actual payback will, of course, depend on the type of products you are taking to market etc. The reality is, however, that you will be able to track ROI quite clearly and that's why over 51% of B2B companies are now using MAPs to drive their marketing and sales efforts.
Perfect is a SharpSpring Platinum Partner and experienced growth marketing agency specialising in sales lead generation, through Marketing Automation. If you find our blog interesting then please take 2 minutes to make contact, so you can start benefiting from our experience and ideas.