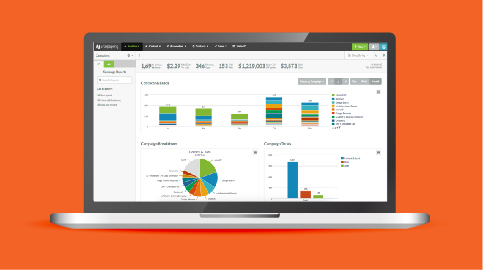 Today's demo – SharpSpring Marketing Automation
24 Nov 2017
Want to see a live SharpSpring Marketing Automation demo?
This is an amazing opportunity to appreciate the sales growth you will experience with our Lead generation Platform and the facts about the power of Marketing Automation, but also to experience the SharpSpring MAP (Marketing Automation platform) that most B2B companies now regard as the UK's leading platform.
Don't forget that Marketing Automation helps B2B companies to take control of the increasingly buyer-led purchasing landscape.
90% of buyers will find you when they are ready to make their move
With over 90% of buyers saying they will come to you when they are ready to move, Marketing Automation can make a huge difference to the effectiveness of your marketing and sales efforts, by bringing new customers to you and by giving existing and future customers a much more personal (and digital) experience of your brand.
Learn how SharpSpring works, what it can do, why businesses need it, how the different features and functions work, what it costs, and much more.
This won't cost anything, just 20 minutes of your time, In return, you'll be truly amazed by what Marketing Automation will do for your business.
Perfect is a SharpSpring Platinum Partner and experienced growth marketing agency specialising in sales lead generation, through Marketing Automation. If you find our blog interesting then please take 2 minutes to make contact, so you can start benefiting from our experience and ideas.