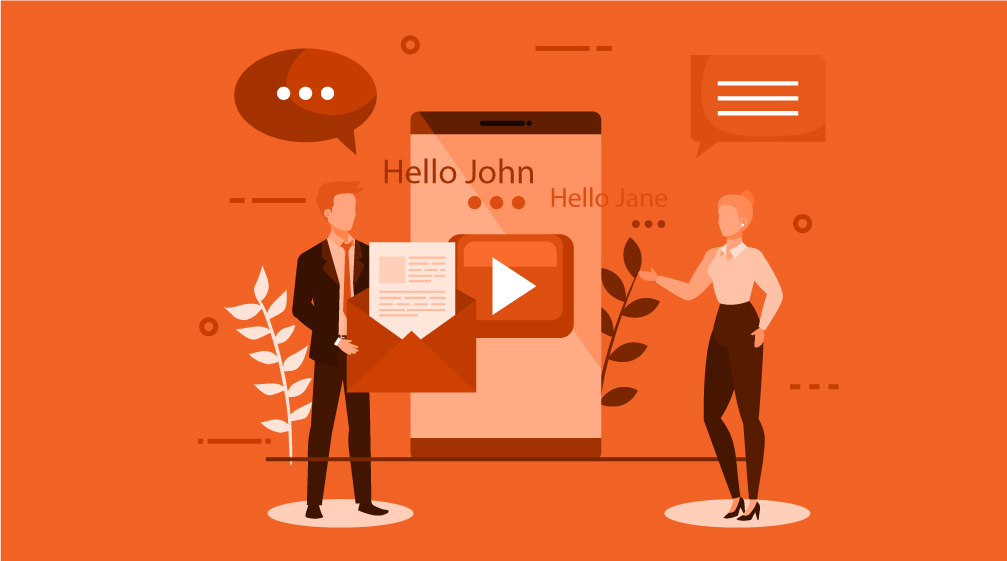 Implement Data-Driven Personalisation in your Marketing
07 Feb 2020
84% of consumers say being treated like a person, rather than just a number, is very important if you want their business and 52% reported they would switch to a competitor if you haven't personalised their experience. So how can you implement data-driven personalisation in your marketing?
With so much data available to businesses and especially those who use Marketing Automation, it has never been easier to personalise your marketing efforts. Creating a seamless, end-to-end experience can help customers feel valued, listened too and understood.
"Marketing adoption of AI has grown by 44% in two years – but still less than a third of organisations are using it."
There are a variety of ways that your business can implement data-driven personalisation from artificial intelligence to omni-channel marketing. Let's take a look at what your business could do.
Understand your customer data
Before you can use your customer data to inform and drive your marketing you first need to understand it. Analyse the data you have collected and consider the ways it could help you deliver a more personalised experience.
For example, if you have collected names and locations of your customers this can help personalise communication by including their name and geographic information, but beyond this, if you use Marketing Automation you can track every interaction each customer has with your website to help you build a clear picture of what they want.
Taking this data and using it to deliver personalised content at the right time can take a cold lead to a hot lead in no time at all. In addition to your Marketing Automation platform, your CRM system may also hold some valuable data on your customers that can be used to help you drive personalisation.
Apply AI to customer data
Applying AI to customer data is one of the most effective ways businesses can gain a competitive edge when it comes to personalisation. Just addressing a customer by their name is no longer sufficient when it comes to personalisation. 62% of consumers expect businesses to anticipate their needs.
Even in B2B settings, 69% of business buyers want an "Amazon-like" experience, with personalised recommendations. Marketing Automation can help B2B companies send tailored email offers and recommendations that are based on the customer's web browsing behaviour.
Deliver an omni-channel marketing experience
Once you have analysed and understood your data and used AI and Marketing Automation to tailor your content to your customers' needs and wants, all you need to do now is deliver the message on the right channel at the right time.
Think about all the available channels you can use and develop creative and engaging ways to communicate your message across all of these channels. For example, an email may be fairly to the point, whereas a social media post may be more engaging and use interactive content to help you deliver your message.
If you would like to explore how Marketing Automation can help you implement data-driven personalisation across your marketing to improve sales and drive customer retention, request a free SharpSpring demo.
Request your free SharpSpring Demo
Learn how SharpSpring works, what it can do, why businesses need it, how the different features and functions work, what it costs, and much more. This won't cost anything, just 20 minutes of your time, in return, you'll be truly amazed by what Marketing Automation will do for your business.
Perfect is a SharpSpring Platinum Partner and Leading Customer Acquisition Agency specialising in Sales Lead Generation, through Marketing Automation. If you find our blog interesting then please take 2 minutes to make contact, so you can start benefiting from our experience and ideas.