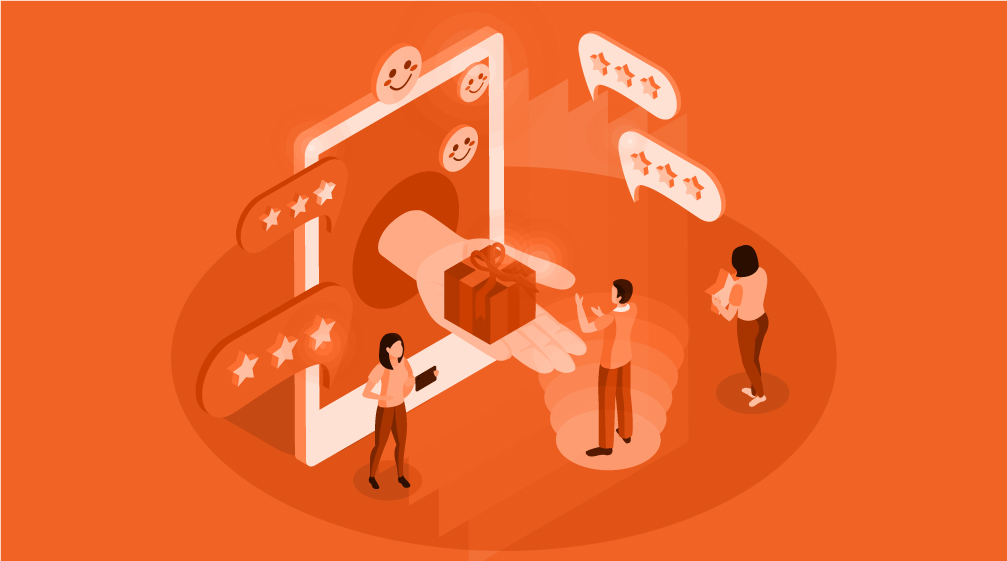 3 Ways Marketing Automation Enhances Customer Loyalty
26 Feb 2020
With 43% of consumers spending more money on brands they are loyal to; your business cannot afford to ignore customer loyalty and should be looking at the ways it can increase it. With increased loyalty comes an increase in customer retention which can have a big impact on your bottom line.
In a time when there is so much choice at the tips of our fingers, customer loyalty may seem like a thing of the past, but Marketing Automation makes driving customer loyalty in a digital world even more achievable.
If you know your customer and understand their needs you can create a suite of customer personas to help you enhance their experience and Marketing Automation makes it easier than ever to run customer loyalty campaigns.
"A 5% increase in customer retention can lead to a 25% increase in profit according to Harvard Business School."
Instead of bombarding your customers with mindless messages, you can deliver targeted communications across customer segments. The most important stage of the buyer's journey for customer loyalty is the delight stage.
This is the stage that takes place after the sale and demonstrates your business as a useful source of information and a business that cares about its customers. And it's at this stage you can stand out from the competition and keep your customers coming back time and time again.
What are the benefits of customer loyalty?
Here are a few statistics about the benefits of customer loyalty:
● Your loyal top 10% spend 3x more per order than the lower 90%; your top 1% of customers spend 5x more than the lower 90%. – RJ Metrics
● The cost of acquiring a new customer is 5x-25x higher than the investment required to keep an existing customer. – GetResponse
● Loyal customers are worth up to 10x as much as a first purchase. – MarketingTechBlog
● A 5% increase in customer retention can increase a company's profitability by 75%. – Bain & Company
Retaining your customers helps grow your business with upsells and cross-sells. But you can't just wave a magic wand and create that loyalty out of thin air. Customers are only loyal when you offer a better experience than the competition.
Identify and support brand advocates
Marketing automation helps you track and reach brand advocates. Target these micro-influencers with relevant content and offers. They'll share with enthusiasm, effectively amplifying the impact of your messaging.
Use the lead scoring capabilities within marketing automation to identify those who regularly download, share and comment about your content.
Invite vocal fans to join a rewards, referral or affiliate program. You'll show your appreciation for their customer loyalty and encourage repeat purchases as well as new purchases.
Personalise the customer experience
In today's modern world, personalisation is key. Modern consumers want brands that treat them as individuals and reward them with their loyalty.
Marketing Automation allows you to implement personalised, cross-channel campaigns that make your audience feel special at every touchpoint. Combining your CRM with your automated marketing lets you pack an even more powerful punch by ensuring you are delivering the right message at the right time.
Instead of guessing what your audience like, Marketing Automation helps you track customers across different communication channels. It's like an old-fashioned salesperson who remembers your customers favourite colour or when their birthday is but with all the convenience of being digital.
Deliver relevant content every time
According to Gallup, B2B marketers with high customer engagement scores achieve 50% higher revenues and 34% higher profitability. The secret to increasing engagement levels is sharing content that your customers want to see and will be interested in.
Instead of sending your audience basic, impersonal content like newsletters, target them with pieces suited to their engagement history and behaviours. Use the customer information stored in your marketing automation platform to sustain and grow the customer relationship.
If you would like to see how Marketing Automation could help you enhance your customer loyalty and how your business could benefit from using a Marketing Automation, request a free SharpSpring demo.
Request your free SharpSpring Demo
Learn how SharpSpring works, what it can do, why businesses need it, how the different features and functions work, what it costs, and much more. This won't cost anything, just 20 minutes of your time, in return, you'll be truly amazed by what Marketing Automation will do for your business.
Perfect is a SharpSpring Platinum Partner and Leading Customer Acquisition Agency specialising in Sales Lead Generation, through Marketing Automation. If you find our blog interesting then please take 2 minutes to make contact, so you can start benefiting from our experience and ideas.