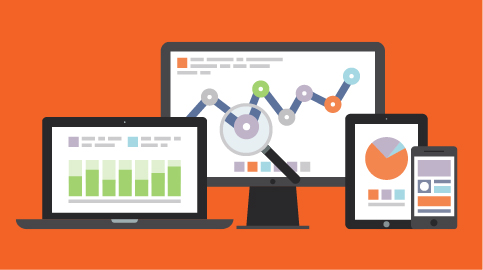 5 Hidden Marketing Automation Features
13 Feb 2018
Why do so many B2B companies use Marketing Automation? Because it works!
Marketing Automation Platforms (MAPs) are packed with feature-rich functions that help to attract, nurture, convert and close sales leads.
90% of customers will come to you when they are ready, rather than the other way around
Marketing Automation is a response to the fact that today's internet-enabled buyer is much more in control of the purchasing process. They are online, researching, finding out about things, making decisions, short-listing potential suppliers, and requesting data – and all this is going on before any direct contact with your sales team.
With lots of choices out there, it's important that you take time to consider which platform is right for you before you implement it. That means comparing Marketing Automation features, costs, capability, reviews, ratings by recognised authorities, and other important criteria.
Some platforms, such as SharpSpring, have a series of hidden Marketing Automation features that are highly advanced. These are designed to take your customer experience, and potential for lead conversions, to a completely new level.
Remember that the best platforms are aimed to optimise your marketing efforts and processes, so look out for features that add value.
5 hidden Marketing Automation features that could benefit your business
1. 'After the click' tracking for truly personal messaging and customisation.
2. Visitor tracking so that you can see everybody that visits your website and identify twice as many leads. But you can also use behavioral-based tracking to understand what motivates each click
3. Look out for systems that can sync to your existing CRM, or if you wish to change, look out for software that has its own CRM manager
4. Build powerful images and messages by creating unique landing pages and landing page funnels
5. Use a blog builder to create dynamic content that enables you to manage and post blogs in minutes
All of these features are built into the SharpSpring automation platform.
Automating repetitive tasks as standard, saving time, creating cost efficiencies
From email templates to advanced analytics, reporting and A/B testing of new web content before you publish, a MAP (Marketing Automation Platform) can help to bring a completely different edge to your marketing activities that creates cost, time and efficiency savings.
Remember that Marketing Automation is designed to refine tasks such as social media posts, emailing subscribers, email sending, website download and contact requests etc, so look out for systems that do this and don't over-complicate things. Keeping things simple to manage and to monitor is what most businesses opt for.
Simplicity in use has to be a key purchasing decision
Perfect is a SharpSpring Platinum Partner and Leading Customer Acquisition Agency specialising in Sales Lead Generation, through Marketing Automation. If you find our blog interesting then please take 2 minutes to make contact, so you can start benefiting from our experience and ideas. Why not find out what SharpSpring's Marketing Automation can do for you with a Free Demo?