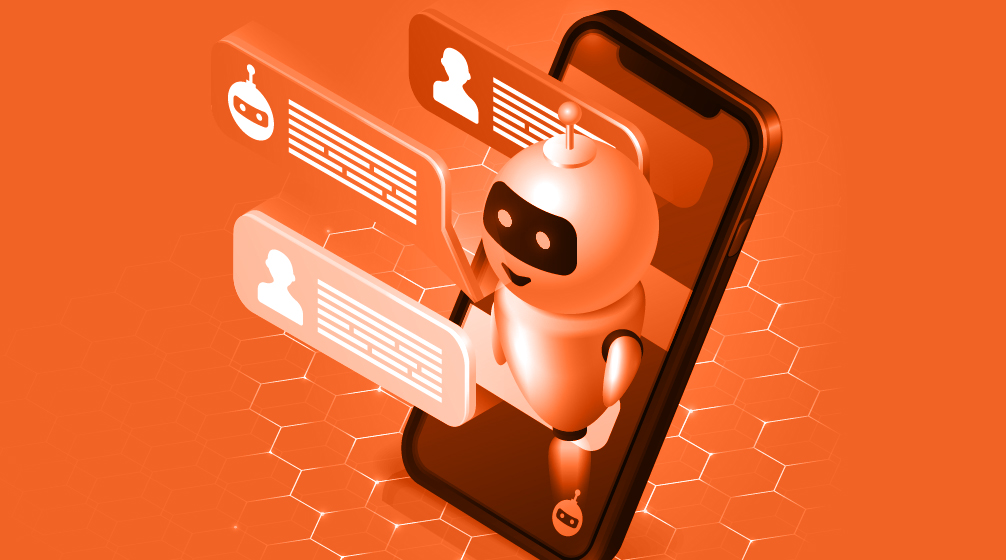 5 Reasons Why Every Business Needs an AI Chatbot
18 Dec 2019
In today's modern and fast-paced world, there has been a huge increase in the use of AI Chatbots. More than 57% of consumers in the UK know what a Chatbot is. While 48% of consumers would rather communicate with a company via a Chatbot than any other means of contact according to HubSpot.
An AI Chatbot is a computer program that uses artificial intelligence (AI) to simulate and process human conversations. Allowing humans to interact with digital devices as if they were communicating with a real person.
"According to Gartner Research, by 2020 customers will manage 85% of their relationships without talking to a human."
It is anticipated that by next year around 80% of all businesses will use AI Chatbots. But what benefits do they bring and isn't it better to just manage conversations yourself?
Managing every relationship or interaction with your customers is time-consuming. But an AI Chatbot makes it more efficient for both you and your customers.
Let's take a look at the 5 reasons why every business needs AI Chatbots.
1. Always Open for Business
It would be impossible for your customers to be able to speak to someone 24 hours a day, 7 days a week. But with a Chatbot your business is always available to customers.
While not all queries can be answered directly via a Chatbot they are a great way to answers some basic queries.  Such as opening times, how they can make bookings or where they can find you. Anything that can't be answered via the Chatbot can be picked up by a human.
2. Build Trust with AI Chatbots
When customers feel they can always communicate with your business and receive quick and accurate answers to their questions, they will put more trust in your business.
For example, if a customer was to ring to ask about opening times and the phone went unanswered they would likely not bother to ring back and instead look for an alternative. However, with a Chatbot they could have the answer to their question in a matter of minutes.
3. Connect with Customers
Using Chatbots that can be integrated with WhatsApp or Facebook Messenger can help you connect with your customers. You can send them special offers, such as a special discount code or free delivery.
It is estimated that around 84% of Messenger bot messages are opened by recipients, compared to just 34% for marketing emails. That said email marketing definitely still has a place in your overall marketing strategy.
4. Complex Functionality
Chatbots are not just for chatting or answering basic questions about your business. They are able to complete complex functionality like taking bookings or can act as a price calculator. Chatbot's can also provide your customers with information such as downloadable files or a link to your location.
You may be thinking, but I can do this myself. While that is true it will take you a lot longer to manually contact your customers with this information. Whereas a Chatbot can do it almost instantly. It's the speed at which a Chatbot can reply that helps build customer relationships and drive sales.
5. Reduce Costs with AI Chatbots
Businesses that implement a Chatbot also find that it helps them reduce their operational costs. This is due to less staff being required to manage customer contact. It has been reported that on average Chatbots can cut operational costs by up to 30%.
This is a huge saving and could be reinvested in other areas of the business to help drive and expand the business.
If you would like to see how SharpSpring can help you optimise your processes and help you make the most of your marketing and AI technology, request your free demo.
Request your free SharpSpring Demo
Learn how SharpSpring works, what it can do, why businesses need it, how the different features and functions work, what it costs, and much more. This won't cost anything, just 20 minutes of your time, in return, you'll be truly amazed by what Marketing Automation will do for your business.
Perfect is a SharpSpring Platinum Partner and Leading Customer Acquisition Agency specialising in Sales Lead Generation, through Marketing Automation. If you find our blog interesting then please take 2 minutes to make contact, so you can start benefiting from our experience and ideas.