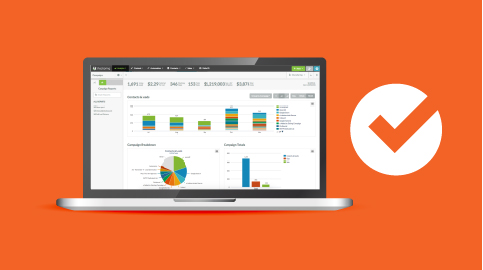 Can we get a SharpSpring Demo Before we Commit?
20 Nov 2017
Can we get a SharpSpring demo? Yes, and we highly recommend it.
A demo will open your eyes and make you go: "Wow, we must have this!"
We wouldn't expect anyone to commit before they have seen for themselves how it works and what it will do. Aswell as the results it can achieve.
A SharpSpring demo is the best way to achieve this outcome. This will give us an opportunity to explain why Marketing Automation is the right choice and responsive to today's evolving buyer-led landscape.
Don't forget that over 70% of the buying decision has already been made before any contact with your business.
Full Onboarding Process
We'll also talk to any of your other stakeholders to ensure everyone is on board.
Whatever the starting point. Whether you already know about the basics of Marketing Automation as a Lead Generation tool, or have never used the software before.
We will walk you through the business benefits, compare different systems with SharpSpring, prices and features. And then give you time to make your final decision.
And if you want us to talk to your marketing and/or sales teams about what they might expect and how they will be involved, we are more than happy to do that for you.
Request your free SharpSpring Demo
We're happy to come and visit you, but if you prefer, we can organise an online demo so that you don't even have to leave the comfort of your desk. Why not get colleagues involved too?
To book an online demo simply click here.
Perfect is a SharpSpring Platinum Partner and experienced Customer Acquisition Agency. Specialising in Sales Lead Generation, through Marketing Automation. If you find our blog interesting then please take 2 minutes to make contact, so you can start benefiting from our experience and ideas.