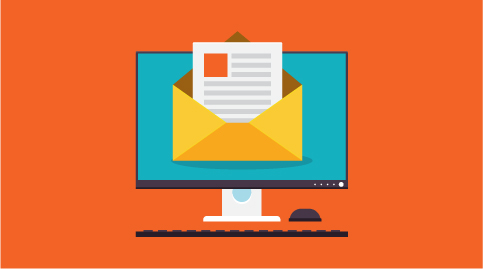 Email Automation Trends that Will Power 2019
07 Jan 2019
Using email Automation trends is one of your most effective marketing tools available to your business. According to Marketing Week 73% of marketers rate email as the number one digital channel for ROI. Email Automation will help you make sure you're sending the right messages at the right time to your audience.
As such it's an effective tool for your business. It is essential that you make the most of your email marketing. So one of the best ways to do this is for you to adopt Email Automation.
"86% of marketers say email is 'important' or 'very important' to their marketing strategy according to the Direct Marketing Association."
Whether you are already using Email Automation or are thinking of adopting it, let's take a look at some of the trends that can help you use Email Automation.
Targeted Email Automation
When you Automate a task such as sending emails, it doesn't mean you are compromising on personalisation or audience targetting. Furthermore, Email Automation can help you make sure your emails are highly targeted. Therefore ensuring they are tailored to the needs and interests of your target audience.
Did you know, target automation will be at the forefront of businesses Email Automation strategies? Gone are the days of the scattergun approach. Using email automation, you'll have access to detailed data about your target audience and how they interact with your business. Also, this will help you ensure you're communicating the right messages at the right time.
Quality Email Lists
Keeping on top of the quality of your email lists has historically been a challenge for many businesses. So how do you know if your emails are being opened or sent to dead email accounts? Pruning your email list is not a new concept, but Email Automation makes the task a lot easier and this is set to be a big focus in 2019.
It's better for you to have smaller, high-quality email lists rather than large lists that are full of cold leads or dead email accounts. If you Concentrate on your most active subscribers you can deliver a greater ROI.
Personal Touches with Email Automation
Email Automation is a great tool for your business, but you must remember that you still need to have a personal touch. You can add these to your Email Automation campaigns by tailoring your content to the interests and needs of your audience. Segmenting your audience based on interests, location or user behaviour will help you plan the types of content you send them.
Email Automation enables you to learn about your customers. You can find out what they like, what they don't like and how they respond to certain messages. So by being armed with this information you can ensure the email communication from your business feels personal.
If you would like to discover how Marketing Automation could help you grow your business and help you stand out from your competitors, request your free SharpSpring demo.
Request your free SharpSpring Demo
Learn how SharpSpring works, what it can do for you. Why your business needs it and how the different features and functions work. See what it costs, and much more. This won't cost you anything, just 20 minutes of your time, in return, you'll be truly amazed by what Marketing Automation will do for your business.
Perfect is a SharpSpring Platinum Partner and Leading Customer Acquisition Agency specialising in Sales Lead Generation, through Marketing Automation. If you find our blog interesting then please take 2 minutes to make contact, so you can start benefiting from our experience and ideas.