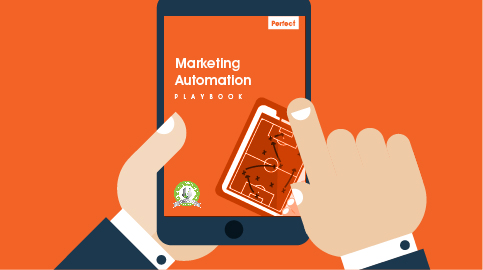 Get the FREE Guide to Marketing Automation
30 Oct 2017
Want to know more about Marketing Automation? If so download our FREE guide to Marketing Automation. Read our 'Marketing Automation Playbook' so you can fully appreciate the benefits, features and game-changing capabilities.
Customers make over 70% of the buying decision without talking to anyone at your business.
Marketing Automation gives your business the opportunity to connect with the new (and evolving) customer-led landscape. Which is fuelled by the fact that content is now readily available to buyers on the internet.
Use SharpSpring Marketing Automation to generate more sales
Download our Marketing Automation Playbook to discover how your business can use the power of SharpSpring Marketing Automation. And how you can generate more leads, drive more sales and increase your margins.
Confused about how it works? Read our free guide to marketing automation
There's no need to be. Our fully illustrated Marketing Automation Playbook shows you how Marketing Automation can fuel your future success.
Whether you're a small SME or a large multinational corporation, SharpSpring will target your customers with personalised content. Content that is based on what they actually want, not what you think they need.
Find out how it all works in our playbook. You can also see SharpSpring in action by requesting a demo.
Perfect is a SharpSpring Platinum Partner and experienced Customer Acquisition Agency. Specialising in Sales Lead Generation, through Marketing Automation. So, if you find our blog interesting then please take 2 minutes to make contact, so you can start benefiting from our experience and ideas.