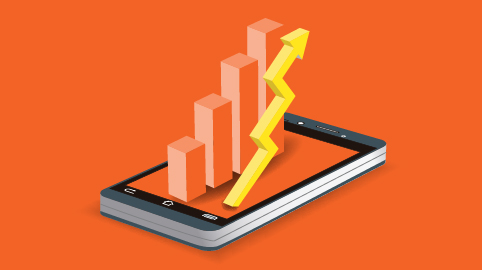 Invest in Automation: How will Marketing Automation help?
20 Nov 2017
Would more sales-ready leads help with business growth? Could a larger database of prospects be useful? If the answer is yes, then it could be time to invest in automation.
If your sales team knew more about leads before they made contact, could it give them a better chance of converting it?
Was the answer to all of this "yes"? Then, Marketing Automation is the vehicle for delivering the business growth solution you need.
Marketing Automation is here to stay and the latest research confirms that it does support the lead/sales pipeline.
It all boils down to this really. A MAP (Marketing Automation platform) will secure more sales-ready leads for you to connect with. Giving you a surer platform for sales conversions. And a better chance of ROI from your marketing activity.
Don't forget that to be successful businesses now need to adapt and respond to the changing buyer-led landscape if they are to ensure business growth and choosing to invest in automation can help.
With 90% of buyers saying they will contact you when they are ready to move, the opportunities (and challenges) it creates are unprecedented.
Reasons why now is the right time to invest in Automation
A MAP will:
• Make sure leads aren't falling through the cracks. So your sales team can focus on converting them given they are sorted in the MAP's CRM. 23% of small businesses do not follow up all of their marketing leads because they get lost in the system.
• Identify 'hot' prospects, so your sales team can keep their eye on what is the best prospect for an early conversion.
• Simplify things for your sales and marketing teams. A MAP provides a central database for storage of real-time data about each and every prospect. It shows where they've come from and what they've done online and can also merge with your existing CRM.
• Multiply the value of each lead you secure given there is more chance of conversion as it moves through the sales funnel.
• Improve your customer's journey by giving them what they want, when they want it – and hopefully your fan base!
• Engage prospects – in ways that you have never done before. By profiling customers and understanding what interests them, you can provide a personalised customer experience. This helps build trust and brand awareness. 
• Deliver targeted up-sell and cross-sell campaigns.
• Grow customer loyalty – given your clients feel that you really do understand their perspective and requirements.
• Add value to your business by building a real-time marketing prospects database, generating more prospects, more sales conversions, whilst adding more value to your business.
Better customer relationship management can only lead to more impressive sales results
Marketing Automation is all about delivering results, increasing your revenue (and decreasing your sales and marketing spend), giving your customers what they want, at the right time – and lots more besides.
The effectiveness of automation software, or any inbound marketing tactic, is largely dependent on how your business uses it – and that's where we can help.
Maybe it's time we begin to talk about what we might achieve together?
Perfect is a SharpSpring Platinum Partner and experienced growth marketing agency. Specialising in sales lead generation, through Marketing Automation. If you find our blog interesting then please take 2 minutes to make contact, so you can start benefiting from our experience and ideas.