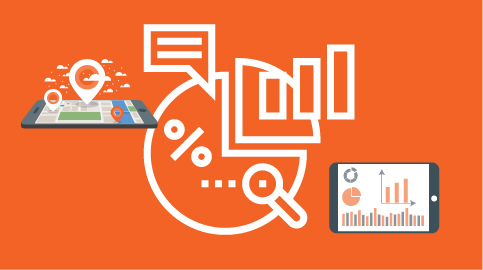 What is Inbound Marketing and how could it help you?
16 Jan 2018
Inbound Marketing is a method of guiding your customers to you, by simply providing them with access to great content online.
In recent years, the way people buy has changed because of the internet. Prior to the rise of the internet, traditional outbound marketing activities like an exhibition presence, mail shots, direct print advertising etc had proven to be the best way of engaging with your audience.
Recognising that the internet has now empowered people to buy, sell and find out about things in a completely different way. Outbound activities are slowly being replaced with more accountable, digital inbound marketing tactics.
Inbound Marketing seeks to provide prospects with valuable digital content that customers need to make informed buying decisions. Because the internet is now where people go looking for suppliers, solutions and answers to their questions. An example of the content that B2B buyers want to help them make decisions about what and who to buy from can be found below.
What exactly is inbound marketing?
Inbound Marketing focuses on attracting customers through the use of quality content like blogs, social posts, eBooks and videos. Content that is demanded by buyers because they want to be in control of the sale. And want to be educated about new things, and guided by a trusted adviser.
You won't have to fight for your customer's attention – you will already have it!
Unlike outbound marketing, Inbound Marketing provides potential customers with a much more personal experience of you. It's designed to respond to their unique interests and requirements. To answer their questions, to meet their wants and needs. Therefore securing you a high degree of trust and confidence in what you do.
Alignment of content boosts your sales results and builds trust and loyalty
By targeting the online content you publish through your website and social channels, to meet the needs of your prospective customer. It naturally follows that you will attract more inbound traffic (or prospects) that your marketing team can lead down the sales funnel. And pass to your sales team to eventually close.
With customers now taking on a more active role in the sales process. It's important that B2B companies adapt their marketing and sales strategy to give prospects what they want, when they want it. But to facilitate that, you have to understand what a customer actually wants.
Over 51% of B2B companies are now using Marketing Automation software (MAPs).  This helps them convert anonymous digital visitors into actual prospects. So that they can connect and build lasting relationships over time.
Lying beneath a website, automation software gathers vital intelligence about visitors. Often starting with an email address, as more data emerges about a customer's digital journey and interests. 
For example, what pages are being downloaded, videos watched etc, B2B companies can understand what prospects want. And respond by distributing amazing content via email that is aligned to individual profiles.
FREE Inbound marketing guide 
Find out more by downloading our Guide to Inbound Marketing Automation, it's an eye-opening way to understand how you save time and increase the productivity of your sales team.
Inbound Marketing is a technique that every business needs to have in their marketing tool kit. Combined with the right content, it can be a winning combination, paving the way for your future sales success.
Perfect is a SharpSpring Platinum Partner and leading Customer Acquisition Agency. Specialising in Sales Lead Generation, through Marketing Automation. If you find our blog interesting then please take 2 minutes to make contact, so you can start benefiting from our experience and ideas.