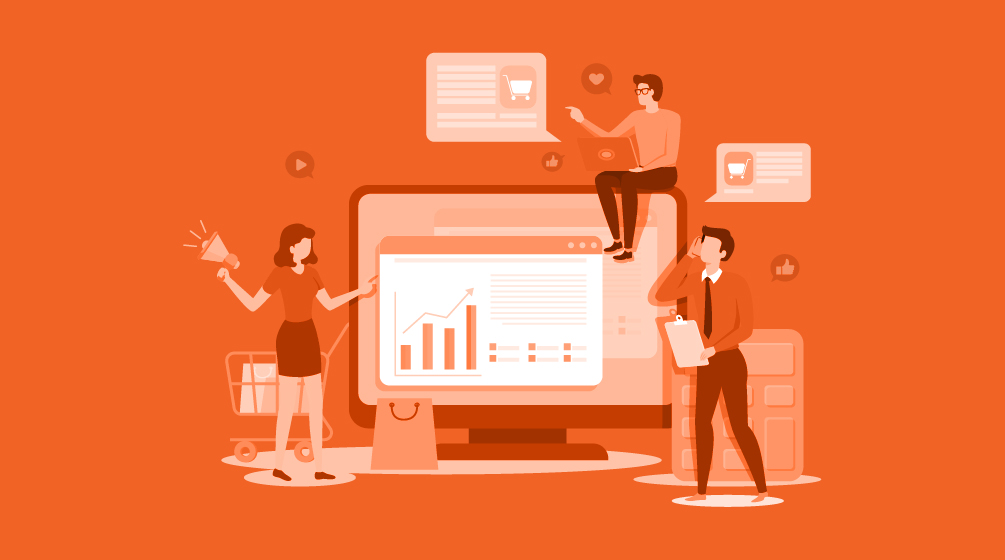 Landing Page Optimisation: Get More Conversions
06 Dec 2019
Around 68% of B2B businesses use strategic landing pages to acquire and nurture new sales leads for future conversion. Landing pages are the unsung heroes of B2B marketing. They play a critical role in the buyer's journey. But how can landing page optimisation help you get more conversions from them?
The key to getting more conversions from your landing pages is making sure they are optimised for conversion. This is when the best practices and methods are implemented to help drive your audience to take the desired action.
"According to Wordstream, using video content on landing pages can increase conversions by up to 86%."
Compelling copy and top-right form placement are some of the more common ways of creating effective landing page optimisation. But there are a few other simple things you can do to boost the results from your landing page design. Let's take a look at some of the things you can do.
Landing Page Optimistation: Use Better Images
The human brain can process visual information quicker than text. While the copy on your landing page will play a vital role, so will the imagery. Instead of using tired stock images, spend time choosing an image that will spark the response you're looking to inspire.
In addition to images, you should also consider whether it is possible to include video content. Think about the video assets you already have, such as explainer videos or testimonials, and how they could be used to better inform the user.
Landing Page Optimisation: Personalisation
The days of one-size-fits-all content are coming to an end. The increasing amount of data businesses have about their audience can help them create dynamic content that delivers a personalised message to visitors based on what they already know about them.
You can start with small steps such as including their name in the copy. Or use advanced approaches, such as making personalised recommendations based on their recent purchases.
Test your Landing Pages
This may seem like an obvious one, but it's one that is often overlooked. Many businesses can get complacent when it comes to A/B testing. Making tiny variations on your landing page can have a huge impact on your conversion rates. It's definitely worth spending the time doing it.
What may seem like a small insignificant change, can have a big effect on conversions. For example, changing your call to action button from 'register today' to 'sign up now' could make a huge difference.
Make the Most of your Thank You Page
Let's say the call to action on your landing page is to download your latest piece of gated content, this could be a white paper or an eBook. Once the user has completed this action it is good practice to then direct them to a page that thanks them for downloading.
The thank you page is a great opportunity to suggest other content they may be interested in based on the piece they have just downloaded. This can help nudge them further along the buyer journey and convert them into a sales-ready lead faster.
If you would like to see how SharpSpring can help you make the most of your landing pages and how we can help, request your free demo.
Request your free SharpSpring Demo
Learn how SharpSpring works, what it can do, why businesses need it, how the different features and functions work, what it costs, and much more. This won't cost anything, just 20 minutes of your time, in return, you'll be truly amazed by what Marketing Automation will do for your business.
Perfect is a SharpSpring Platinum Partner and Leading Customer Acquisition Agency specialising in Sales Lead Generation, through Marketing Automation. If you find our blog interesting then please take 2 minutes to make contact, so you can start benefiting from our experience and ideas.