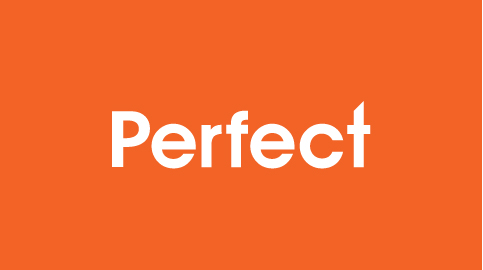 Marketing Automation Partner: Why work with Perfect?
20 Nov 2017
Are you looking for a Marketing Automation partner? Perfect is the UK's Leading SharpSpring Platinum Partner and we are right on your doorstep. 
As a SharpSpring Platinum Partner, we have all of the software insight and experience to help you get the most out of your Marketing Automation investment.
Next, we're local, so if you need to see us, or have a problem, we are not too far away. As a Platinum Partner, our prices are great too. Whether you go direct to SharpSpring or opt to use Perfect you'll pay the same price.
But, it's not just our pricing, accreditation, geography and status that makes us the best Marketing Automation partner for your business. It's the way we work.
Discovering more about you
When you've had the demo and decide to work with us, we take you through our discovery process. So we can understand what your business is about and identify the opportunities.
From this Discovery session, we develop a full workflow planner strategy document. Which enables us to create all the content required to power your Marketing Automation strategy. So you can start to benefit from sales-ready leads instantly.
And as we're not a city centre agency with high overheads and high costs, we can make things affordable.
You might think that a marketing growth agency called Perfect was too good to be true! I hope we are – but that's for you to decide.
Automation of our daily lives is here and we must adapt to remain relevant and competitive.
What makes an outstanding marketing growth agency in the B2B arena? Well, we think it takes experience and utilising the latest technology.  Combined with a team that knows its stuff, and is aware that the future is upon us now.
We know that by 2020, customers will manage 85% of their relationships without talking to a human! So it's important that there is a recognition and understanding of the present buyer-led purchasing landscape. And what this means in terms of the challenges it poses and the opportunities it creates.
We understand the scientific reasons behind why people buy
The real reason why most businesses choose to work with us is that we understand the science behind why people buy. We've spent over 2 decades researching the psychology behind purchasing behaviours. So that we can craft inbound marketing tactics that positively respond – and respond in ways that customers prefer.
It's these special qualities and, of course, our digital insight that makes us stand out. Because we understand that there are lots of marketing agencies out there that think they are in a better position to help make your business grow.
It comes down to honesty, trust and transparency with Perfect
If you want to work with a straightforward business that you can trust to help spend your marketing budget wisely, that is open, honest and transparent in all ways, then Perfect should be your choice.
Perfect is a SharpSpring Platinum Partner and experienced growth marketing agency specialising in sales lead generation, through Marketing Automation. If you find our blog interesting then please take 2 minutes to make contact, so you can start benefiting from our experience and ideas.