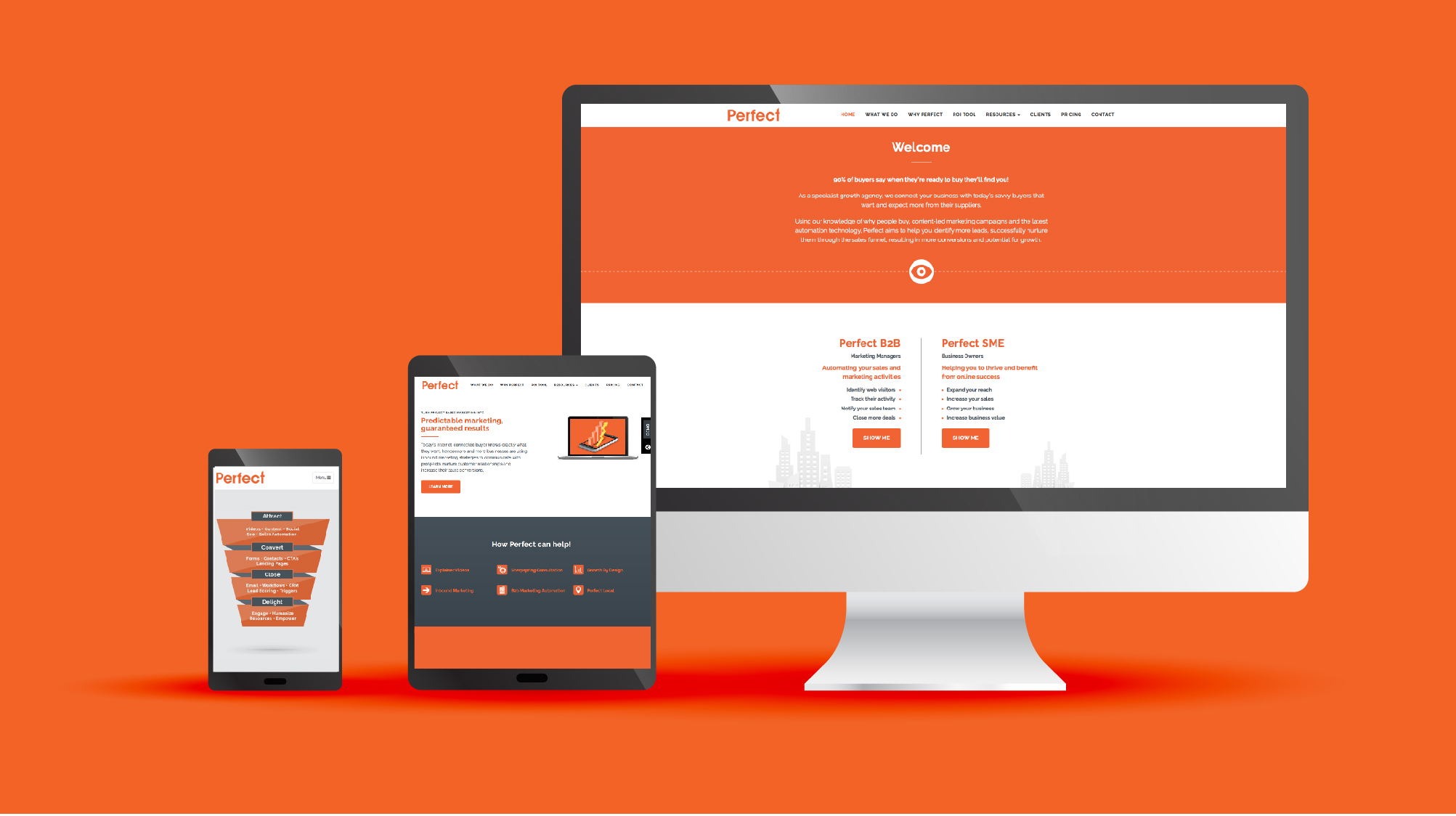 Sales and Marketing Automation: Responding to Customer Needs
04 Oct 2017
A new buyer-led landscape is emerging and generating sales leads needs a new approach – sales and marketing automation.
Perfect has recently launched our new responsive website to help customers get familiar with Marketing Automation. As well as other inbound marketing techniques.
Over the past decade, the internet has dramatically changed buying habits. The customer is now in control of the purchasing process. And as such over 70% of the buying decision is made before contact with your business.
Companies need to be agile in their response. And use new technology to connect with their customers early on in the buying process, so they can start to gain their trust and begin generating sales leads.
Marketing Automation has arrived, and it can help you with generating sales leads
Marketing Automation software sits behind your website, gathers intelligence by tracking the people visiting you. It provides a level of customer insight. Which can be used to identify customers by specific interests, needs and expectations. So you can automatically respond with valuable content that can lead a prospect through your sales funnel.
Perfect is here to help you meet the challenges of a changing sales and marketing landscape. And overcome the barriers of generating sales leads.
To make this technology work, you need to choose a partner that understands these new buying behaviours. As well as what new technology can do, so that you can choose a platform that is right for you.
Interested in how leading automation brands compare?
Our new responsive website is here to help you meet the challenges of a changing sales and marketing landscape.
As technology continues to develop at an incredible rate, and mobile usage increases year-on-year. Our site allows our customers to access the latest on Marketing Automation technology.
This website detects what type of device a visitor is using – for example, a smartphone, a tablet, or a desktop computer.
It responds accordingly by adjusting different design elements to the screen size of that device, ensuring a consistent experience for both mobile and desktop users.
Want to know more about marketing automation?
We're Platinum Accredited partners of SharpSpring, the UK's leading marketing platform and we'd love to provide you with a demo! Just click below and we'll sort out the details.
Perfect is a SharpSpring Platinum Partner and experienced growth marketing agency specialising in sales lead generation, through Marketing Automation.
If you find our blog interesting then please take 2 minutes to make contact, so you can start benefiting from our experience and ideas.