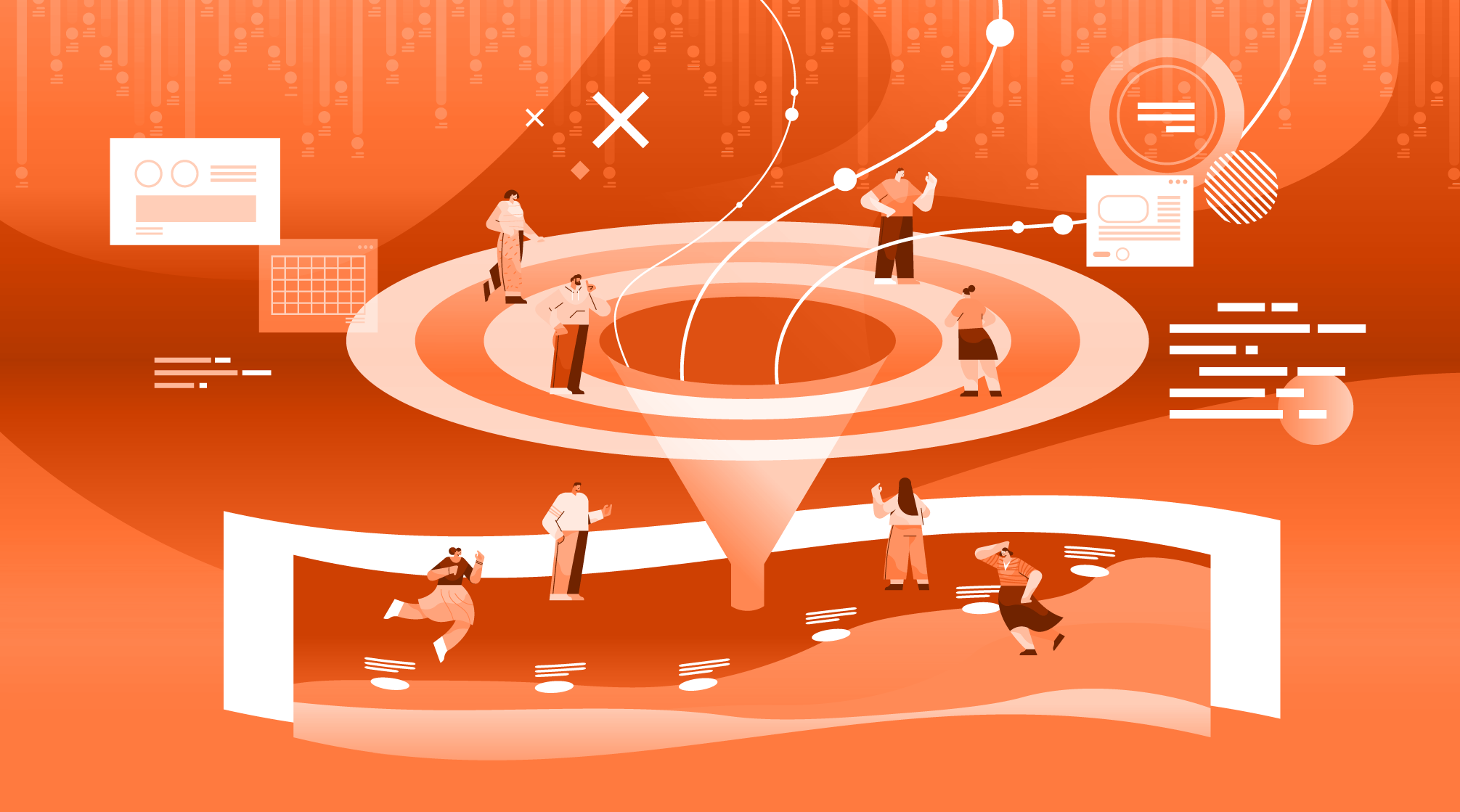 SharpSpring Marketing: A Full-funnel Marketing Approach
11 Jul 2022
According to Harvard Business School, a 5% increase in customer retention can lead to a 25% increase in profit. Which is why a full-funnel marketing approach is vital. Let's explore what it is and how the SharpSpring Marketing Automation platform can help.
While many businesses focus most of their attention on attracting new customers. A full-funnel marketing approach targets all potential customers based on where they are in the funnel. Including existing customers who may be interested in the other products and services your business provides.
Reach your entire funnel from one single platform
Taking an effective full-funnel marketing approach takes a lot of time and effort. Different messaging, creatives and tactics should be deployed depending on where the customer is in the funnel. But this is where SharpSpring marketing and Perfect can help.
As a SharpSpring Platinum Partner, we can help make the most of the SharpSpring marketing features. To ensure they work together seamlessly and help you drive a full-funnel marketing approach.
With the SharpSpring Marketing Automation platform, you have all the tools you need to run, track and analyse your campaigns. Therefore, removing the need for multiple marketing and sales tools. Which ensures your sales and marketing teams are aligned and data sources are not siloed. Armed with these powerful tools, businesses can be confident that they will never miss an opportunity.
SharpSpring Marketing: Fuel your growth
With SharpSpring every feature seamlessly works together to drive sales, which is why it is perfect for a full-funnel marketing approach. SharpSpring Marketing Automation makes it easier to reach your customers, no matter where they are in the funnel.
Campaigns can be targeted to those who are in the awareness, consideration or conversion stage. Tracking features and lead scores make it even easier to identify exactly where each customer is in the funnel.
Reach and engage more of your audience with Marketing Automation. Equip your sales teams to close more deals with Sales Automation and capture every opportunity and convert more leads into customers with the CRM features.
The SharpSpring built-in CRM, behavioural data and rules engine track every customer interaction. To give you more insights that can help you understand your buyer's needs and design campaigns to target them and their unique needs.
Discover how SharpSpring can give you everything you need in one place to grow your business and win more customers by requesting a free demo.
Request your free SharpSpring Demo
Learn how SharpSpring works and what it can do for you. Find out why businesses need it, how the different features and functions will work for you, what it costs, and much more. This will not cost anything, just 20 minutes of your time, in return, you will be truly amazed by what marketing automation will do for your business.
Perfect is a SharpSpring Platinum Partner and Leading Customer Acquisition Agency specialising in Sales Lead Generation, through marketing automation. If you find our blog interesting then please take 2 minutes to make contact, so you can start benefiting from our experience and ideas.