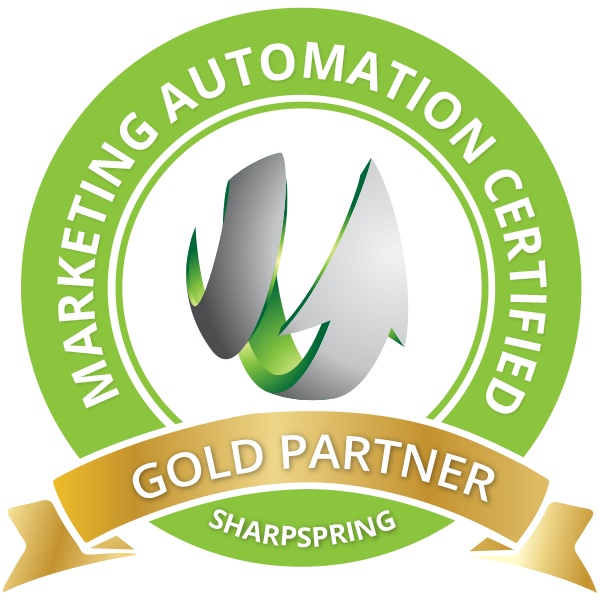 We're SharpSpring Gold Accredited
08 Oct 2017
Perfect is a SharpSpring Gold Partner. That means we have successfully delivered a number of Marketing Automation solutions for our customers.  And have the necessary experience and technical abilities to get the most out of this new sales and marketing technology.
So what is Marketing Automation and why have we recently launched this new website, focussing on what it can do?
Customers now control the purchasing process
Today, with over 70% of the buying decision being made before any contact with your business, SharpSpring has created a powerful marketing automation platform that helps businesses to connect with customers and understand their needs, early on in the buying process.
How does Marketing Automation work?
A MAP (Marketing Automation Platform) converts anonymous website visitors into prospects by tracking their website visits and monitoring their interests. It scores these interactions and then uses automated emails to lead prospects through a sales funnel, providing regular, automated content so that they can learn more about you.
By tracking and profiling visitors, identifying with their needs, delivering valuable content and gradually building a relationship with them, leads become sales-ready and, therefore, are more likely to be converted.
Shortcut your learning time by downloading our Marketing Automation Ultimate Terminology Guide. Another useful download is our Marketing Automation Playbook, this talks you through how you actually use Marketing Automation.
"SharpSpring provides all the marketing automation functionality, at a fraction of the cost of leading competitors. It does so in a user friendly application with excellent tools and great support"
Want to know how SharpSpring compares with other leading brands?
Compare the best Marketing Automation platforms, see what they costs and what they offer. You'll see SharpSpring is great value and as a Gold Partner, you'll pay the same whether you work with us or go direct to SharpSpring.
Download our marketing automation provider comparison tool
Go for gold!
As we are an accredited SharpSpring Gold Partner, this means we are the UK leader in SharpSpring Marketing Automation technology, and in the best position to advise your business on how to get the most out of your investment.
Get familiar
In 2019, Perfect became a Platinum Accredited SharpSpring Partner, the first to attain Platinum status in the UK and one of less the 100 globally.   We proud of this achievement and continue to lead the Marketing UK's Marketing Automation sector.
We have loads more downloads available to help you become familiar with Marketing Automation and the latest inbound marketing techniques. You can access these by visiting our free downloads page here.
Prefer to arrange a SharpSpring demo? Just let us know by clicking below and we'll sort out the details.
Perfect is a SharpSpring Platinum Partner and experienced growth marketing agency specialising in sales lead generation, through Marketing Automation. If you find our blog interesting then please take 2 minutes to make contact, so you can start benefiting from our experience and ideas.