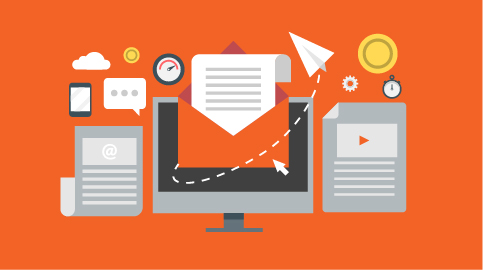 What is Lead Nurturing and How Can Email Automation Help?
22 Nov 2018
Lead nurturing is about building relationships with leads over time and engaging with them until they are ready to buy. According to DemandGen Report, lead nurturing can produce on average a 20% increase in sales opportunities.
Lead nurturing involves listening to the needs of prospects and providing the information and answers they need. You can help nurture them further along the sales funnel and help them make the decision to buy.
"On average, organisations that nurture their leads experience a 45% lift in lead generation ROI over those that do not. (Source: MarketingSherpa)"
To make the most of lead nurturing it is imperative that you have a lead nurturing strategy in place. This includes delivering quality content to your prospects over time and when they take actions on your website.
An effective lead nurturing strategy should also include lead scoring. This is a system that assigns a score to leads based on the actions and interactions they have had with your business. The higher the lead score the further along your funnel and the greater the chance they are ready to buy.
"79% of marketing leads never convert into sales. Lack of lead nurturing is the common cause of this poor performance. (Source: MarketingSherpa)"
Marketing Automation and in particular Email Automation can make the process of lead nurturing much easier. Setting up a series of nurture emails that are sent automatically to your prospects when they take an action on your website, such as downloading a piece of premium content can help nurture these leads.
Let's take a look at the ways Email Automation can help you create an effective and successful lead nurturing campaign.
Build trust with lead nurturing
Maintaining regular communication with leads helps keep your business top of mind. If you provide your leads with a wealth of information. You are not only helping them make the decision to buy but also placing your business as an authority in your industry. Giving your leads the answers and solutions to their problems helps them trust your business. This also sets the foundation for them to make future purchases.
Email Automation can help you reduce the time and cost of making regular contact with leads. And can ensure that you are sending the right messages to the right people at the right time.
Keeping the lines of communication open
Now you have your lead's trust it's important that you maintain communication with them so they don't forget about you. You can set-up automated emails to be sent out as a follow-up. Or send a friendly reminder of your business and what you have to offer. These emails can be personalised with each lead's specific interests to further persuade the potential buyer into using your product or service.
Gain insights to help you segment your lead nurturing lists
If a lead opens and clicks through on one email but not another you can use these insights to learn about each lead's interests. You can use this information to automatically move leads on to lists that match their interests and helps you improve your lead nurturing campaign.
If you are interested in running a lead nurturing campaign, request your free SharpSpring demo to see how Marketing Automation and email automation can help.
Request your free SharpSpring Demo
Learn how SharpSpring works, what it can do, why businesses need it, how the different features and functions work, what it costs, and much more. This won't cost anything, just 20 minutes of your time, in return, you'll be truly amazed by what Marketing Automation will do for your business.
Perfect is a SharpSpring Platinum Partner and Leading Customer Acquisition Agency specialising in Sales Lead Generation, through Marketing Automation.