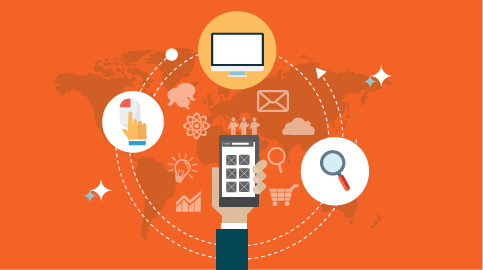 Marketing Automation Mistakes to Avoid
18 Dec 2018
Marketing Automation is proven to save time, money and help your business grow when implemented successfully. As experts in Marketing Automation, we have created a selection of the most common mistakes so you can avoid them.
Identifying and implementing a clear strategy for your Marketing Automation campaign is crucial to its success. As with all aspects of marketing, without a plan, it is unlikely to succeed. Let's take a look at some of the most common Marketing Automation mistakes that could affect your campaign results.
1. No clear defined goals using your Marketing Automation
Setting your goals should be a priority in your Marketing Automation strategy. As without them, you cannot measure the success of your campaign or tailor the content you send to your leads.
If your goal is to increase downloads of your latest white paper. You will need to then think about how you will nurture your leads to take this action. By tailoring the content you send them you can help them make the decision to download the white paper.
2. No inbound lead generation strategy
It is vital that you have an inbound lead generation strategy to help you attract new leads. The more leads you attract the more people you can reach with your content. Therefore improving the results of your Marketing Automation.
3. No lead scoring
Identifying a lead score can help you understand where individuals are in the decision-making process. So whether they are a cold lead, warm lead or hot lead is based on how they have interacted with the content they received from you. Knowing this information can help you identify when you should contact them to progress them further along the funnel.
4. No personalisation
Since the rise in technology and the internet, consumers expect companies, no matter their size, to offer a personal service and when they receive a personalised experience they respond well. Marketing Automation helps you create personalised content by providing you with a wealth of customer data that can be used to tailor content to each lead.
"Allegra reports that 77% of consumers have chosen, recommended, or paid more for a brand that offered a personalised experience."
5. No audience segmentation
It is imperative that you segment your audience by interests, behaviours, location, age and purchase history. Segmenting your audience helps you send the right messages to the right people at the right time.
For example, a new lead or a cold lead would benefit from receiving explainer videos and content that introduces them to your business, products and services. Whereas a hot lead wouldn't find this type of content useful as they would be further along your funnel and closer to making a decision.
If you would like to discover how Marketing Automation could help you grow your business and help you stand out from your competitors, request your free SharpSpring demo.
Request your free SharpSpring Marketing Automation Demo
Learn how SharpSpring works, what it can do, why businesses need it, how the different features and functions work, what it costs, and much more. This won't cost anything, just 20 minutes of your time, in return, you'll be truly amazed by what Marketing Automation will do for your business.
Perfect is a SharpSpring Platinum Partner and Leading Customer Acquisition Agency specialising in Sales Lead Generation, through Marketing Automation. If you find our blog interesting then please take 2 minutes to make contact, so you can start benefiting from our experience and ideas.