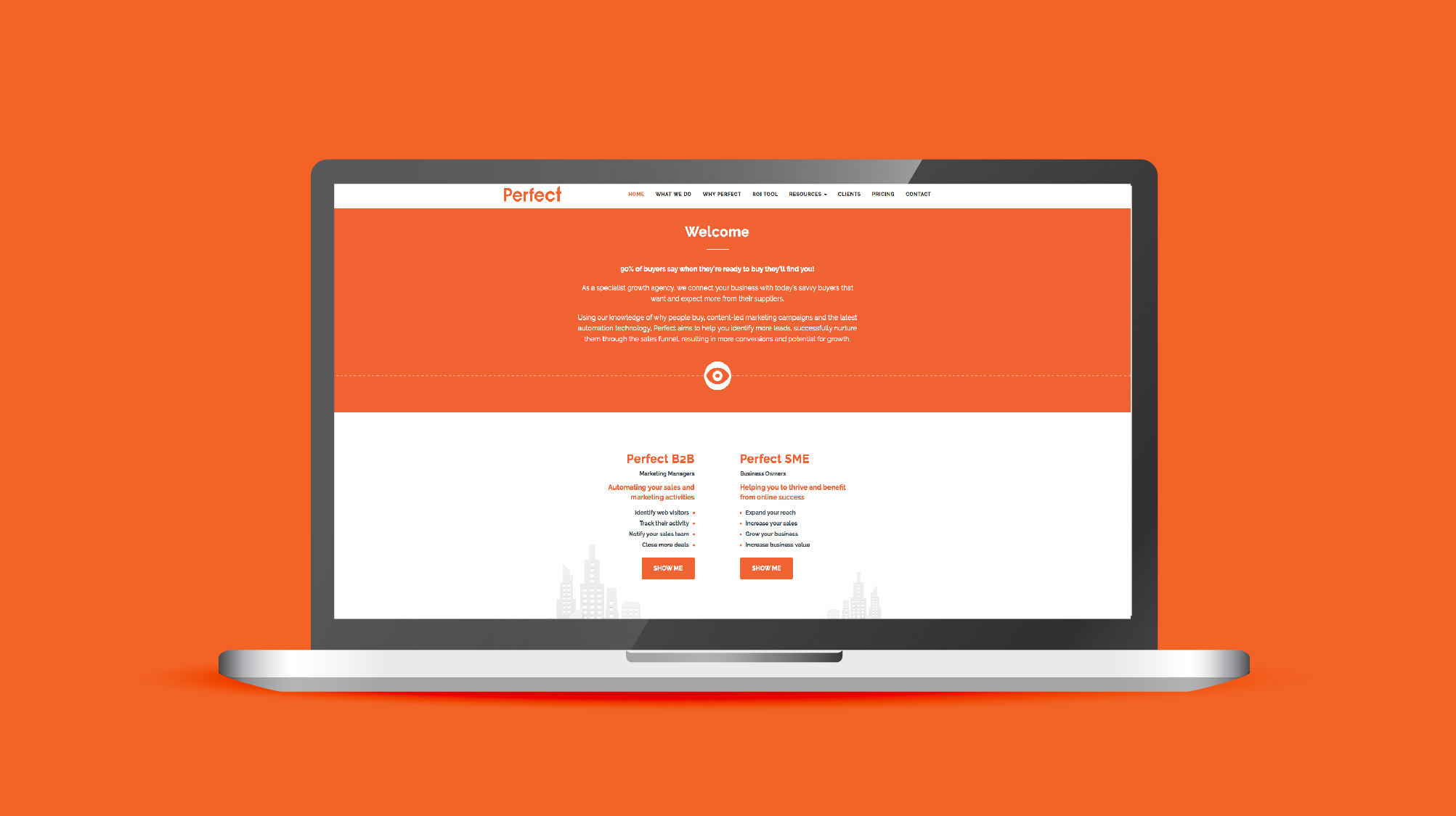 New Automation Website from SharpSpring Partner Be Perfect
30 Sep 2017
Owing to our recent Marketing Automation success and becoming a SharpSpring partner with Platinum Accreditation. We want to welcome you to our awesome new website.
Why have we got involved with Marketing Automation and Become a SharpSpring Partner?
The following statement is pretty eye-opening. By 2020, 85% of customers will manage their own relationships without any human interaction!
That's a powerful fact. Think for a moment about your lives and the purchases you make – like holidays, insurance, banking, shopping – all done without speaking to a human. Your customers are no different from you, and they're using the internet to find out all the information they need. This is backed up by recent research that found 90% of buyers say that they will contact you when they are ready to move.
Doing their own research, before even talking to you
Most of your website visitors are actively searching for product details and recommendations before they make any contact. So you need to understand what their interests are and give them what they want as early on in the buying process as possible. That's what Marketing Automation allows you to do – and much more.
Perfect is now a recognised leader in the field of Marketing Automation and is a SharpSpring Partner with Platinum Accreditation.
Giving your customers a personal brand experience
We look forward to working with all of our existing and new customers, to bring them this technology. So that they can start to experience the many benefits that Marketing Automation provides.
Perfect is now a recognised leader in the field of Marketing Automation. We have been appointed a Platinum Partner by SharpSpring – one of the world's leading automation platform providers.
Our SharpSpring Partner certification demonstrates a deep-rooted commitment to ensuring we are experts in the tools we provide, and to helping customers grow their businesses.
Fantastic opportunities to download useful content
The new site has a downloads section – full of great docs for you to download. As well as an ROI tool so you can measure your existing marketing return. Plus regular blogs, free articles and lots of other useful features.
These are designed to help you get familiar with what Marketing Automation can do, the most recent industry developments, how products compare etc. We think it's going to be the UK hub of SharpSpring Marketing Automation going forward.
Download our free Marketing Automation Playbook
If you want to learn more about what Marketing Automation can do for your business, you can download our free Marketing Automation playbook.
Prefer to arrange a SharpSpring demo? Just let us know and we'll sort out the details.
Perfect is a SharpSpring Platinum Partner and experienced growth marketing agency specialising in sales lead generation, through Marketing Automation. If you find our blog interesting then please take 2 minutes to make contact, so you can start benefiting from our experience and ideas.