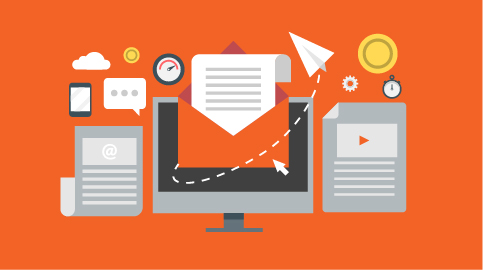 CRM Vs Marketing Automation – What's the Difference?
05 Feb 2018
CRM Vs Marketing Automation, how do they compare? A CRM is quite different to Marketing Automation. The two can co-exist, but having a solution that brings them together can be very powerful.
Some people confuse Marketing Automation with CRM systems. But the reality is, they can co-exist but are often better off together. Do you need both? Many businesses are now opting to bring the two together, to create one central intelligence hub that stores customer touchpoints.
Why do businesses need a customer relationship management system at all?
Today's internet-enabled customer is much more in control of the purchasing process. With over 70% of the buying decision has been made before any contact with you. Sales and marketing teams need to work together. Ensuring they capture their prospects interactions with the business, whether from meetings, calls or website traffic.
This information should be managed, tracked, nurtured and eventually used to lead a prospect through the sales funnel.
Marketing Automation can do so much more than a traditional CRM database
But most CRM's are just big, boring databases and many businesses resent keeping them up to date because of the admin involved. Marketing Automation provides you with more.
It automatically highlights digital visitors to your website, tracks their behaviours and allocates them into smart list. This is built by their online behaviours, so you can gain an understanding of their interest and automatically respond. Thus creating new sales-leads.
In terms of how you organise things, you could decide to:
(1) Integrate your existing CRM system with automation software, ie: A sync, this is possible with many 3rd party plugins available to connect your CRM to an automation platform.
or
(2) Use the free built-in CRM facility that comes with leading automation platforms such as SharpSpring. This automatically tracks leads and gives them a lead score, whilst distributing content out to leads.
Using systems in either way, will give you the best of both worlds, but particularly help you to maximise your ability to convert anonymous visitors to any of your websites into actual people that you can connect with on a personal level.
Sync automated data with your CRM
Most Marketing Automation software, including SharpSpring, allows you to sync your automated data with your existing CRM, so that you have a single intelligence hub that summarises all of a prospect's online connection points to your business.
This has obvious benefits in terms of automatically sharing data with your sales team so that they can act on it without delay, updating tasks and assigning lead scores (depending on the likelihood of a lead buying), providing real-time data and also automatically sending leads the information they want and need.
Download our Free CRM vs Marketing Automation Tool
If you have your own CRM, maybe used by telesales, customer services etc, to log touchpoints with customers, you don't need to change this. SharpSpring can use plugins to connect the two systems together.
It is also possible to sync data both ways so that when a new lead is added to SharpSpring, the company's CRM will be automatically updated – and vice-versa. Super cool and super useful!
An all-in-one intelligence source, feeding your business with vital customer data.
Whichever way you decide to go, there is a huge difference between what a Marketing Automation platform is designed to achieve, and what CRM software actually does.
A CRM system fundamentally manages all of your interactions with current and prospective customers, whereas a MAP (Marketing Automation Platform) allows businesses just like yours to streamline, automate and measure marketing tasks and workflows (mainly top of the funnel activities like a visit to your website, opening a blog, requesting premium content etc).
While they can co-exist, they are different – but the two together are a winning combination. Download our FREE guide to learn more about the two platforms. 
Perfect is a SharpSpring Platinum Partner and Leading Customer Acquisition Agency. Specialising in Sales Lead Generation, through Marketing Automation. If you find our blog interesting then please take 2 minutes to make contact, so you can start benefiting from our experience and ideas.