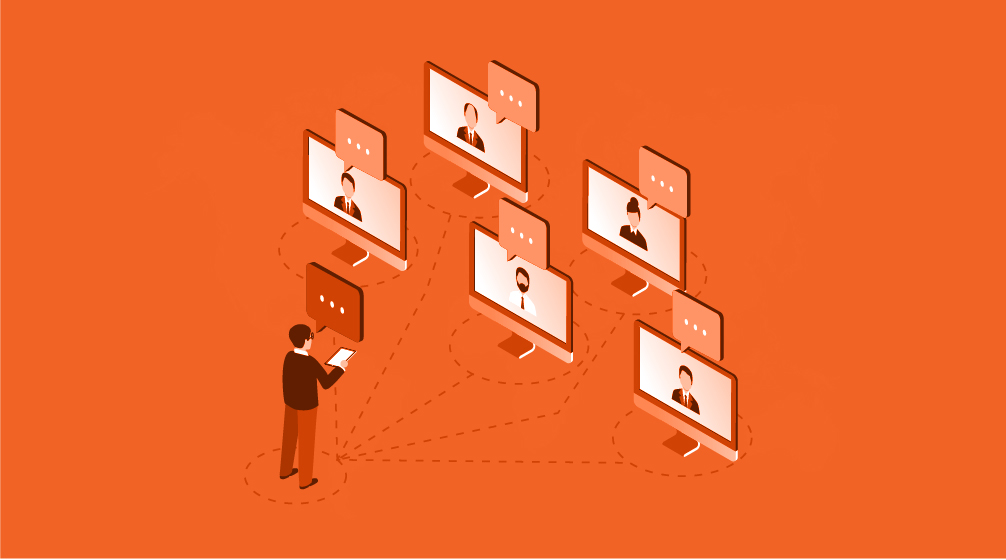 Webinar Leads: How Can you Convert them into Customers?
11 Oct 2019
A webinar is an amazing marketing tool but can you convert the leads to sales? 73% of B2B marketing and sales leaders agree free webinars are one of the best ways to generate high-quality leads. But once you have generated these leads, how do you convert them into paying customers?
Webinar marketing is a key inbound tactic for many businesses. But hosting a great live webinar is only the first step. To convert your newly generated leads into sales it's imperative that you follow up with a strong post-webinar marketing strategy.
One of the most important aspects is not letting the relationship go cold. By this, we don't mean bombarding them with daily emails or phone calls. Following up with useful content will keep them engaged with your company and your brand.
"According to Medium, 41% of attendees prefer webinars that run are 30-40 minutes long"
Let's take a look at some of the best ways you can get the most out of your webinars for lead generation and nurturing.
Converting Webinar Leads: Ask for Feedback
Many webinar platforms have a feature that allows you to poll or survey your audience. Platforms like Zoom and GoToWebinar can help you create customised polls to get attendee's feedback. Consider asking questions that will help you gain a better understanding of their knowledge in the topic you are discussing.
Asking for feedback and for your audience to complete a survey can help you create more relevant content to nurture your leads. You can also identify which leads are sales-ready and keep the relationship alive.
Make your Webinar Available On-Demand
While live webinars are a great way to create new leads, it doesn't have to only reach those that attended. Post your on-demand webinar to your website and make it easier for your prospects to watch.
Spread the word that your webinar is available to watch by creating a suite of social posts promoting the event. You can also consider an email campaign to those who attended and may want to watch again, those who registered but didn't attend, and those in your email list that may be interested.
You may want to set up your on-demand webinar as a gated lead magnet. This lets you collect people's email addresses and basic information before they can access it.
Send Thank You Emails
After the webinar has ended send thank you emails to the attendees and invite them to request a call back to ask any questions. Or direct them to more content they can download that may also be of interest.
This is a great way of not only keeping the lines of communication open but also helps with nurturing and nudging your newly acquired leads further along the customer funnel and closer to becoming a customer.
Prioritise your Webinar Leads
Evaluate your leads to determine which are the most and least ready to convert into paying customers at this point in the nurturing process. Your marketing automation software, for example, should have lead tracking capabilities. This makes it easy to see how individual leads have interacted with your emails, webinars, social events and more.
You can also use information gathered directly from your webinar to measure audience interest. Your webinar software should offer analytics reports showing how much the individual attendees engaged. Their responses to your polls and post-webinar surveys can also help you determine which are your hottest leads.
If you would like to see how SharpSpring can help you make the most of your webinars and help you convert webinar leads into customers, request your free demo.
Request your free SharpSpring Demo
Learn how SharpSpring works, what it can do, why businesses need it, how the different features and functions work, what it costs, and much more. This won't cost anything, just 20 minutes of your time, in return, you'll be truly amazed by what Marketing Automation will do for your business.
Perfect is a SharpSpring Platinum Partner and Leading Customer Acquisition Agency specialising in Sales Lead Generation, through Marketing Automation. If you find our blog interesting then please take 2 minutes to make contact, so you can start benefiting from our experience and ideas.