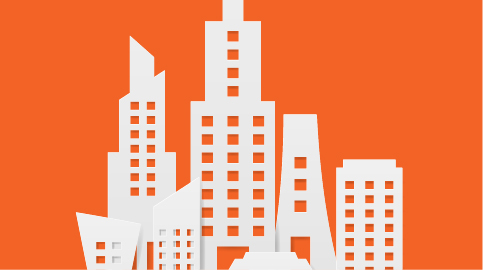 Is Marketing Automation Only for Big Businesses?
03 Oct 2017
You may be wondering is Marketing Automation only for big businesses, but Marketing Automation is for any business that wants to generate more sales.
Marketing Automation platforms are used by successful businesses of different types and sizes, including B2B and B2C companies. In fact, 51% of B2B enterprises use it as part of their inbound marketing tactics. Why?
Take a look at the stat, 85% of the buying process will take place without any human contact at all. It's already happening, think about your own personal experiences when buying holidays, insurance or utilities! Digital buying is the future.
Who are the true champions of Marketing Automation?
It's true that many large businesses have championed the use of technology in recent years, but that doesn't mean that is Marketing Automation only for big businesses. The latest research confirms that small and medium-sized businesses make up the largest growth segment in this industry.
While the early users of this technology were primarily B2B industries. Such as manufacturing, business services, high-tech organisations, increasingly companies across all categories such as healthcare, financial services, media and entertainment, and now retail are finding benefits in using automation software to re-engage customers, find and convert more leads and extend relationships throughout the buyer lifecycle.
Businesses agree that the advantages are multiple
The investment required is a small price to pay when you consider what you are getting for your money.
With transparent ROI, more sales, and greater efficiencies across sales and marketing operations, an Automated Marketing platform is the perfect investment opportunity for smaller businesses. And can help them develop their digital marketing campaigns, and deliver their future growth.
Improving marketing and sales alignment with Marketing Automation
One particular benefit of MAPs (Marketing Automation Platforms) is that they bring marketing and sales departments together. Irrespective of whether you are a large or small business.
Often at loggerheads about the frequency of campaigns, what works and what doesn't, traditional marketing leads can sometimes be overlooked. CRMs can be time-consuming to update, and conversion opportunities can be lost.
MAP improves marketing and sales alignment. Providing visibility of leads, guidance on when to contact a lead or close and accountability on the life of the lead (for both teams) in terms of ROI and closing rates.
An Automated Marketing platform connects customers with a product/service based on their choices and preferences by creating target lists based on their online behaviours e.g. when they download a specific product brochure – so that content can be aligned and sent out to their specific interests, rather than blanket mailed.
Release a brand new marketing agility
Marketing Automation adds value and creates a real ROI in relation to your marketing spend. It delivers transparency on the life of a lead and houses all your leads in its own CRM tool. Combine it with an effective content strategy and it can turn a successful marketing campaign into something that really does work.
Yes, it may have been quieter than last year's exhibition but was it more profitable? Now you can have your answer.
Take an exhibition, for example. You might use your iPad to take details from visitors on your stand. Details can then be entered into a form on your website that's connected to your MAP and a list created called 'exhibition leads'.
You can then track if any of these leads express an interest in any post-exhibition follow-up or subsequent campaigns. And drive them through the sales funnel by giving them content that they want – moving them to an order. You can then track back the ROI to your exhibition attendance.
In short, the more they interact with you, the warmer the lead. The lead can then be nurtured through a sales funnel, until it becomes a sale; your MAP then reports on this process.
It's a proven fact that nurtured leads are 20% more likely to convert into actual sales than those that haven't been nurtured. This quantifies the need for developing relationships online, generating valuable content to build confidence in what you say and recommend, driving up value from sales.
Stop and think for a moment. Imagine where your business could be with 20% more sales!
Your local SharpSpring Platinum Partner
Perfect is a SharpSpring Platinum Partner and experienced Customer Acquisition Agency specialising in Sales Lead Generation, through Marketing Automation. If you find our blog interesting then please take 2 minutes to make contact, so you can start benefiting from our experience and ideas.