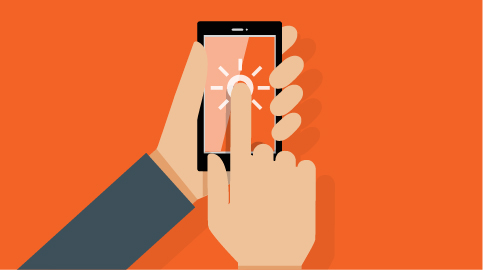 Marketing Automation Vs Email Provider Guide
08 Jan 2018
Discover our simple guide to Marketing Automation Vs Email Provider. 
Do you know that you can segment your leads into smart lists, score and monitor lead behaviours right through the sales cycle with Marketing Automation – in ways that ESPs can't?
With over 70% of the buying process complete before any contact with your sales rep. You need to be considering the most effective (and affordable) software solutions that give customers what they want, in ways that they prefer.
Marketing Automation Vs Email Provider: Comparing what both can do
Our new comparison tool compares the SharpSpring Marketing Automation platform with the likes of leading email service providers (ESP) such as MailChimp, ConstantContact and Vertical Response.
Download our guide to help you understand the limits of an email service provider. And gain a clearer view of the benefits Marketing Automation can bring to your business. 
From segmenting audiences, assigning lead scores and tracking behaviours. Marketing Automation can push leads through your sales funnel in ways that aren't achievable through an email service provider. 
With this new technology comes new opportunities for your business to generate more sales and grow your business. 
Our FREE guide explores the difference between these two platforms. And puts Marketing Automation Vs Email provider against one another to identify the key differences.  
Get complete visibility and transparency
SharpSpring Marketing Automation boasts easy to learn functions, powerful monitoring and reporting tools and tracking capabilities. Making it a perfect solution for businesses looking for an affordable, simple to use, platform to generate more leads, grow their sales and prove ROI.
Perfect is a SharpSpring Platinum Partner and experienced growth marketing agency. Specialising in sales lead generation, through Marketing Automation. If you find our blog interesting then please take 2 minutes to make contact, so you can start benefiting from our experience and ideas.