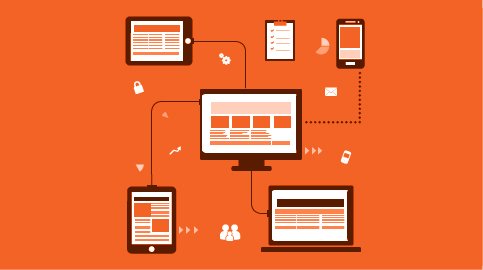 Marketing Automation Vs CRM: A Simple Guide
04 Dec 2017
Marketing Automation Vs CRM? It's not a question of either/or – you need both!
It's very easy to confuse what your customer relationship management system does, and then to compare it with Marketing Automation.
Once you appreciate what each one can do, you will realise that both are needed. They work together to identify, track, nurture and convert prospects into sales as they move through your sales funnel.
It's only then that you will have complete prospect visibility empowering you to improve the performance of your sales and marketing teams.
Marketing Automation Vs CRM
To clarify what each system can do, we have produced a comparative summary – click here to get a FREE copy. You need complete prospect visibility. And if your CRM is an admin nightmare then don't despair as you'll soon see there is a simpler way to manage your leads.
Managing today's digital customer relationships is hugely important to your future sales efforts.
With over 70% of the buying decision being made before any contact with your business. You need to reach out, connect and be first in line when following up, maintaining contact and giving customers what they want.
Request a FREE SharpSpring Demo
If you want to see an example of a Marketing Automation Platform with an integrated CRM or one that can sync with your company's CRM then request a Demo. Requesting a demo gives you the opportunity to see the platform first hand. It will give you a better understanding of how it works and how your business could benefit. 
Perfect is a SharpSpring Platinum Partner and experienced Customer Acquisition Agency. Specialising in Sales Lead Generation, through Marketing Automation. If you find our blog interesting then please take 2 minutes to make contact, so you can start benefiting from our experience and ideas.