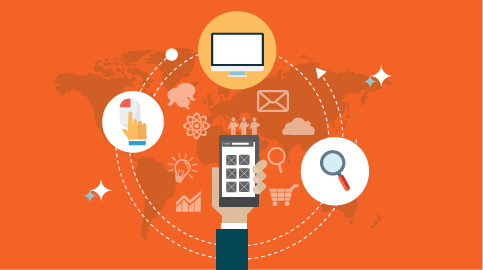 Marketing Automation Strategy Checklist
20 Dec 2017
For many businesses, Marketing Automation can seem very overwhelming at first. But with our FREE 10-point Marketing Automation strategy checklist, it needn't be.
Marketing Automation is now a core technology that B2B companies use as part of their inbound marketing strategy.
Why you need a Marketing Automation strategy
With over 70% of the buying decision being made before any contact with your business, Marketing Automation is now being used by over 51% of businesses across the UK.
To maximise your investment, you need to first understand how Marketing Automation can benefit your business and to be able to sell the idea to other stakeholders, ie: sales staff, marketing teams, directors, managers, etc. Having everyone on board from the outset is important.
Developing a Marketing Automation strategy is of paramount importance, so that you can increase your sales, and go on to secure and measure your ROI.
There are 11 times more B2B companies using marketing automation today than there were 6 years ago*
Our FREE 10-point Marketing Automation strategy checklist
You need to give yourself some time before you install equipment, so that you can formulate your strategy. Here's our FREE 10-point guide to help you think through some of the important parameters. Accelerating too quickly without the right advice could be risky.
It's also advisable to pick one product/service first to simplify the automation process and then you can repeat best practice. Also you need to work with your sales team to develop valuable content that customers want.
1. Set your goals and expectations, ie: lead generation, etc, and make sure that these align with your customer's own needs and expectations
2. Get everyone to buy into the systems, and understand what it can do and how they will be involved
3. Evaluate your existing ROI (if you can), so that you can monitor the future success of MAP (Marketing Automation Platform) campaigns
4. Don't forget to keep in contact with your existing customers!
5. Set specific implementation goals, ie: monthly, quarterly
6. Shortlist MAPs that provide value for money and affordability
7. Arrange a free demo so that you can compare systems – look online too
8. Establish how you will integrate your existing CRM, or change it (some MAPs have their own in-built features that do the same thing)
9. Make sure that your track your leads and understand how to interact with them
10. Consider how other inbound marketing tactics, ie: SEO, social media, etc can integrate
and an extra one for good luck!
11. Set a budget and stick to it. Many software suppliers ask for an upfront fee (based on an annual/long-term contract).
Have you considered SharpSpring? With a small, monthly payment and a wealth of amazing features, more and more B2B companies are opting to use it.
Without Marketing Automation, you might as well guess what your customers are thinking!
Perfect is a SharpSpring Platinum Partner and experienced Customer Acquisition Agency. Specialising in Sales Lead Generation, through Marketing Automation. If you find our blog interesting then please take 2 minutes to make contact, so you can start benefiting from our experience and ideas.
* SiriusDecisions, B2B Marketing Automation Study (2014)