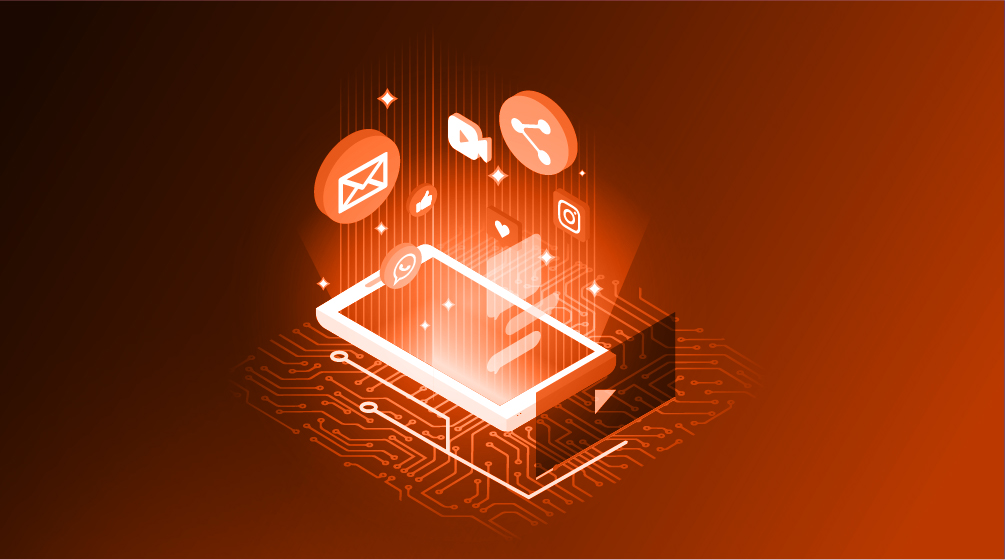 Effective Omni-Channel Marketing Strategy: The Ultimate Guide
22 Jan 2020
With 73% of customers using multiple channels during their buyer's journey, can your business afford to not have an omni-channel marketing strategy? Discover what an omni-channel strategy is and how it can help you raise awareness, increase leads and drive customer retention.
Omni-channel marketing is an approach that provides customers with a completely seamless and integrated experience when dealing with your business. From the first touchpoint to the last, taking an omni-channel approach across all your channels helps create a unified experience for your customers.
"89% of customers are retained by companies with omni-channel engagement strategies according to Veeqo."
For example, a customer spots one of your adverts on a related website, once they've clicked through they may have a question about your products, so they then head to your Facebook page with a customer service question.
Later they may then email you for further information or even sign up to your email newsletter. Finally, once they have become a customer, they may leave a review or mention you in a tweet about the product.
Whether you are trying to attract, convert or retain, omni-channel marketing allows you to develop and maintain meaningful relations with your customers. So how can you implement an effective omni-channel marketing strategy for your business?
Let's take a look at some of the steps you can take to implement an omni-channel marketing strategy that will help you streamline your marketing and sales funnel, retain customers and drive your ROI.
Create omni-channel marketing buyer personas
Create customer identities based on the information you have about them. Their buying habits, behaviours, and preferred ways to communicate, help you gain learn what delights and displeases your audience.
When creating buying personas for omni-channel marketing its important to focus on a few factors. Looking at the frequency of purchase, how purchases are made and where website traffic is coming from. When you have a clearer understanding of the buyer, you can optimise the customer experience for every stage and persona.
Audience segmentation
For maximum impact, it's good practice to segment your audience. Many CRM and Marketing Automation platforms such as SharpSpring will automatically segment your contacts based on the personas created. This uses demographic as well as other behavioural markers you have selected.
Once you have segmented your audience you can tailor and personalise your content and marketing messages to each audience. According to SharpSpring, 74% of consumers get frustrated when they receive content that has nothing to do with their interests.
Prioritise omni-channel marketing devices and channels
When planning your next omni-channel marketing campaign, use insights to determine the channels and devices your customers prefer to use. For example, if Google Analytics tells you that the majority of your referrals are coming from Facebook and that visitors to your site are using android mobile devices then you can prioritise these channels and devices in your strategy.
When analysing your data, it's important to consider why visitors are using these channels and devices. Is it simply down to the demographic or could it be the user experience on certain devices?
Once you are sure of the channels and devices to prioritise put your effort into these. But as things change, it's always good to review these on a regularly to make sure they are still top.
Want to see SharpSpring in action for yourself? Request your free demo to discover how Marketing Automation can help you improve your business. We'll show you how an omni-channel marketing strategy can help your business thrive in 2020 and beyond.
Request your free SharpSpring Demo
Learn how SharpSpring will work for you. What it can do and why businesses need it. See how the different features and functions work, what it costs, and much more. This won't cost anything, just 20 minutes of your time, in return, you'll be truly amazed by what Marketing Automation will do for you.
Perfect is a SharpSpring Platinum Partner and Leading Customer Acquisition Agency specialising in Sales Lead Generation, through Marketing Automation. If you find our blog interesting then please take 2 minutes to make contact, so you can start benefiting from our experience and ideas.