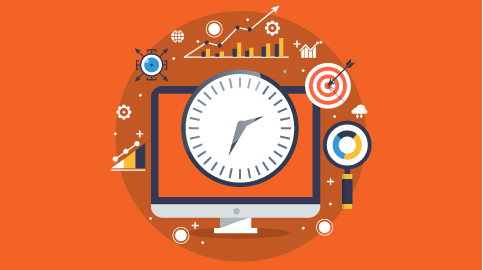 Should I Invest in Marketing Automation?
14 Nov 2017
You may be asking yourself, 'should I invest in Marketing Automation? Investing in a Marketing Automation agency will help you free up time to invest in growing your business.  Rather than constantly investing in campaigns and after-sales promotions, that are difficult and often impossible to quantify in terms of success.
An experienced Marketing Automation agency will take away the burden of integrating a MAP (Marketing Automation Platform). They will write and build content that has the power to take your sales lead generation strategy to a completely new level.
Giving time back to your business
In this respect, many think that a MAP gives back time to businesses. How? It finds and highlights new prospects by tracking visits to your website, sends you daily visitor reports about what these leads have been up to, where they have been on your website etc.
It also scores the leads so your sales team can filter and home in on hotter prospects (those that have requested a demo for instance), and much more.
Is your business wasting time (and money) on old hat marketing methods that don't work?
Time is precious, but unfortunately, you can get too wrapped up in today, and not manage tomorrow. Marketing Automation is an inbound marketing tactic that can save time and boost your business growth.
You see, in recent years, the buyer has become much more in control of the purchasing process. This is down to the internet.
People are now happy and enabled by web-connected technology to research products, download interesting technical stuff, and search for ideas. Bear in mind that 90% of buyers say when they are ready to buy, they'll find you! It's changed the complete sales landscape.
Both scalable and customisable to suit businesses of any size or type.  Marketing Automation could prove to be a game-changer for you that makes a huge difference to the future direction and effectiveness of your sales efforts.
Should I invest in Marketing Automation?
Working with an experienced SharpSpring Platinum accredited Marketing Automation agency ensures you can get on with other important stuff.
An experienced inbound marketing agency like Perfect will take the strain when it comes to setting up your MAP.  We have a process to extract the content from you, so you don't have to worry about writing hundreds of blogs, emailers, white papers, brochures etc.
We also help to integrate Marketing Automation with your existing systems (ie: CRM if required). And can train your sales and marketing teams so that everyone is onboard and working together, to achieve common goals.
Perfect will also ensure that you are kept up-to-date with progress through daily visitor insight reports and notifications of lead conversions. To provide a complete timeline of all communications between a lead and your business. Including website activity, marketing communications, event attendance, and more.
That means you'll be in the best possible position to manage your targets, performance and sales activity from a central intelligence platform.
Automate repetitive and time-consuming tasks
Automating repetitive digital tasks such as emails, blogs and tracking sales leads, gives you more time. This time can be dedicated to converting hot leads, and running your business.
Automation delivers what your customers want, in a form that they prefer – and it saves time, and delivers a reliable ROI.
75% of brands using marketing automation confirm a return in just 12 months*
The fact that you've already been online and expressed interest in Marketing Automation means that you are moving in the right direction. The next stage is to organise a Discovery Session to see what Perfect can do for you.
Perfect is a SharpSpring Platinum Partner and experienced growth marketing agency. Specialising in sales lead generation, through Marketing Automation. If you find our blog interesting then please take 2 minutes to make contact.
*Focus Research