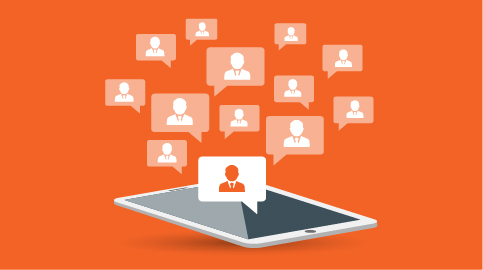 Why Do I Need Marketing Automation?
28 Nov 2017
Why use Marketing Automation and does your business need it? The way people buy has changed. 70% of the buying process is complete by the time a prospect is ready to engage with you.
In fact, 90% of buyers say when they're ready, they will find you. And by 2020, customers will manage 85% of their relationships without even talking to a human!
So how can a business continue to grow in this increasingly buyer-led market?
The answer lies with Marketing Automation
The internet has made the customer more powerful, they can find what they want, when they want it. But it can also help B2B companies take back some control of the buying process.
Do you know who is visiting your website? Most businesses don't!
If the answer is yes, that's great. But what exactly do you know about each visitor? How is this information useful and how can it be used to fuel your marketing and grow your sales?
Marketing Automation turns faceless visitors to your website (previously anonymous) into prospects. By collecting email addresses, it enables you to connect with them in ways that they both want and prefer. In short, it turns anonymous visitors to your website into customers. This helps increase profits for your business and can help you grow.
Get in the know quickly, by getting hold of our Marketing Automation Playbook.
Marketing Automation ensures marketing managers increase their ability to generate leads, segment them into groups, and nurture them through the sales cycle.
A host of intelligent features that enables marketing to take back control
Our software gathers intelligence about these people. In terms of how they visited your website, when, how often and what they looked at. So you can pinpoint their interests, understand what they are looking for and respond with valuable content that educates and informs them. As well as identifying key buyer signals.
Why Use Marketing Automation: Lower costs, substantially higher ROI
One of the key reasons why over 51% of B2B companies use a MAP is that you can't afford to miss out on an opportunity to connect with people that want your services. But may go looking elsewhere if you don't show any interest by connecting with them and giving them more value than your competitors.
Marketing Automation also enables marketing managers to score leads according to their level of interest. This leads to better conversion rates and marketing ROI measurements.
Aligning sales and marketing – creating a formidable team
Above all of that, it makes the job of your sales team much easier. By identifying prospects and grading them by a unique lead score you can see those that are genuinely interested in what you do. So your sales team can provide them with exactly what they want, when they want it.
This leads them down the sales funnel (at various touch points) and, as they become more interested, you can build trust in what you do. And all of this is completely automated.
Credible reporting helping you to manage
Most modern MAPs include reporting tools, which help you to analyse key metrics so that you can focus on what you are achieving, ROI etc.
So Marketing Automation gives back the power to B2B companies and helps them to respond to the changing face of the buyer. And with most customers now finding you, rather than you finding them. You need the right tools to engage with them effectively and drive them through your sales funnel and ensure your sales continue to grow.
Perfect is a SharpSpring Platinum Partner and experienced Customer Acquisition Agency. Specialising in Sales Lead Generation, through Marketing Automation. If you find our blog interesting then please take 2 minutes to make contact, so you can start benefiting from our experience and ideas.