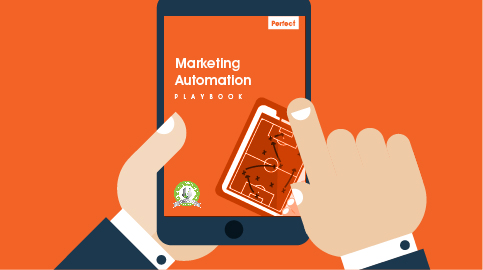 Marketing Automation Trends 2019 to Watch
05 Sep 2019
What are the key Marketing Automation trends for 2019? Marketing Automation platforms have become a standard technology practice for many businesses. As the take-up continues to grow and industry revenue is growing by more than 30% every year.
New trends and technologies are changing the role and benefits of Automative Marketing services for businesses. A recent study showed 68% of marketers say that improved targeting of messages is the main benefit of Marketing Automation. And 37% agreed that better quality leads is the biggest benefit.
"51% of companies are already using Digital Marketing Automation. With more than half of B2B companies (58%) planning to adopt the technology."
Key Marketing Automation Trends 2019
Let's take a look at some of the biggest trends in Marketing Automation that we have seen so far in 2019.
1. Automated Website Optimisation
Strategy
Marketing Automation was first used to streamline marketing departments of tedious and repetitive tasks. So this system has helped them ensure their messages are delivered at the right time. But it's now evolving into so much more than that. With the developments in Artificial Intelligence (AI) and machine learning, it's now possible to use automation to optimise your marketing messages.
AI technology can discover and learn your website content and categorise it by relevance. It can then automatically deliver personalised content experiences suited to your individual users.
Automative Marketing can track visitor's behaviours on your site. Because it uses this data to understand their interests and intent. So it can then automatically suggest the most relevant content and marketing information to send to these leads.
2. Better Predictive Scoring with Marketing Automation
Lead scoring is one of the most beneficial features of a Marketing Automation system. Scoring criteria is based on interest, website behaviour, email interaction, and a host of other factors. Because you can set your own choices or allow your Marketing Automation platform to calculate it on your behalf, you are always in control.
Marketing Automation software uses machine learning to improve algorithms and refine the lead scoring process. So the greater accuracy with your lead scoring, you'll see better results and your ROI will improve too.
Better predictive lead scoring enables businesses to gather deeper insights from raw data. This is because it makes an informed assessment of individual buying intent based on how each lead has behaved. So Accurate lead scoring can ensure you are delivering the right content at critical points in the buyer's journey.
3. Chatbots as Standard Practice in Marketing Automation
A chatbot is essentially an automated conversation through messaging. Using AI, an AI chatbot can suggest relevant content based on consumer intent data and where the lead is in the sales funnel. Some of the most common uses of chatbot online include recommending products and services, delivering marketing content, and helping convert users into customers.
Most chatbots are used on Facebook Chatbot or other messaging services and you can also set them up as a widget on your website. Chatbots are becoming more prominent in business' marketing strategies.
Chatbots are an interactive marketing channel that will continue to grow in relevance. AI makes automated responses more accurate and helpful to consumers. So having a chatbot on your website can improve engagement and is a great way to start the conversation with new users.
So if you would like help with your Marketing Automation why not request your free SharpSpring demo to see the platform in action. We can show you how it can help your business thrive.
Request your free SharpSpring Demo
Learn how SharpSpring Marketing Automation works and what it can do for you. Find out why businesses need it, what it costs, and how the different features and functions will work for you. This Demo won't cost anything. It's just 20 minutes of your time and in return, you'll be truly amazed by what Automative Marketing will do for your business.
Perfect is a SharpSpring Platinum Partner and Leading Customer Acquisition Agency, specialising in Sales Lead Generation, through Marketing Automation. If you find our blog interesting then please take 2 minutes to make contact, so you can start benefiting from our experience and ideas.