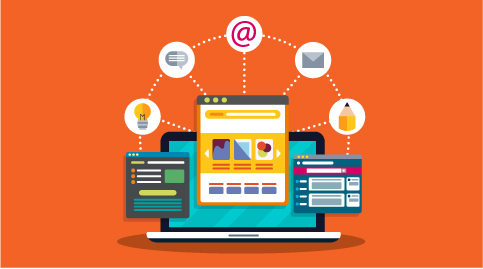 How Can You Improve Customer Retention With Email Automation?
10 Oct 2018
Customer retention? Do you need it? The answer to that question is yes. We know that to succeed in growing your business it is essential that you focus heavily on new customer acquisition. But retaining your existing customers is equally important and can be a more effective use of your marketing budget.
There are many benefits of having strong customer retention strategies, such as:
Improve customer experience. – You need to show your customers that you care about their feedback. You can improve your customer's experience by making sure they are happy with their purchases. This goes a long way to building a good relationship with them.
Better use of marketing spend. – It is up to five times cheaper to retain customers than it is to attract new customers. This means your marketing budget will go further when focussed on customer retention.
Increase customer lifetime value (CLV). – A strong customer retention strategy provides greater opportunities to cross-sell and upsell other products and services to existing customers. This helps you to increase the revenue potential you get from each customer.
According to Invesp, 44% of companies have a greater focus on customer acquisition vs. 18% that focus on retention."
When it comes to planning your customer retention strategy, email is one of the most effective platforms. With Email Automation, you can ensure your customers receive the right emails at the right time to help improve retention.
5 Emails to help improve customer retention
Here are five types of email you should consider including as part of your customer retention and Email Automation strategies.
1. Welcome Emails
When a customer signs up to your newsletter, opens an account, or subscribes to your service it is good practice to send them a welcome email. This not only opens the lines of communication with your customers it is also a good way of reminding them why they signed up and how you can help them.
With Email Automation, you can automatically set welcome emails to send when a required action is triggered on your website.
2. Friendly Reminders
These types of email act to nudge the customer to take action. It could be a trigger from an abandoned shopping basket on an e-commerce site. Or as a reminder to order more products that they may be running low on. You could even upsell and cross-sell other products and services.
For example, a marketing agency may send its customers an email that informs them of the other services they offer. Email Automation helps you send these emails automatically based on actions taken or not taken by your customers.
Increasing customer retention rates by 5% can increase profits by 25% to 95%. And existing customers are 50% more likely to try new products than new customers.
3. Rewards and Offers
These are one of the most effective types of emails for customer retention. After all, who doesn't like to receive a reward or a discount? Rewarding customers in this way can help build customer loyalty and improve customer retention.
Email Automation makes it easy to schedule these types of emails and they can even be triggered by certain events. You can choose events such as seasonal, if a customer has not purchased from you in a while, or based on the actions they have taken on your website.
4. Request Reviews and Feedback
Asking your customers for feedback or reviews shows you value their opinion. It also demonstrates that you are open and willing to adapt and change to provide a better service for customers. This not only keeps customers engaged with you but also provides you with valuable information that can help you improve your business.
Displaying these reviews online whether through Google My Business, on your website, or on social media platforms also helps new customers when they are deciding whether to make a purchase from you. Online reviews are great for your online reputation and can help improve your SEO.
5. Re-Engagement Emails
If a customer hasn't engaged with your business for a while it may not be because they don't want to. They may have simply forgotten you exist because they haven't heard from you for a while. The re-engagement emails are designed to reconnect you with these customers.
With Email Automation, you can set these emails to be sent out when a customer hasn't engaged with your business for a while. This takes the time out of sending these emails manually and improving the efficiency of your email marketing and customer retention strategies.
If you would like to find out more about developing your customer retention strategy and how Email Automation can help, request your free SharpSpring Demo.
Request your free SharpSpring Demo
Learn how SharpSpring works, what it can do, why businesses need it, how the different features and functions work, what it costs, and much more. This won't cost anything, just 20 minutes of your time, in return, you'll be truly amazed by what Marketing Automation will do for your business.
Perfect is a SharpSpring Platinum Partner and Leading Customer Acquisition Agency specialising in Sales Lead Generation, through Marketing Automation. Please take 2 minutes to make contact with us.