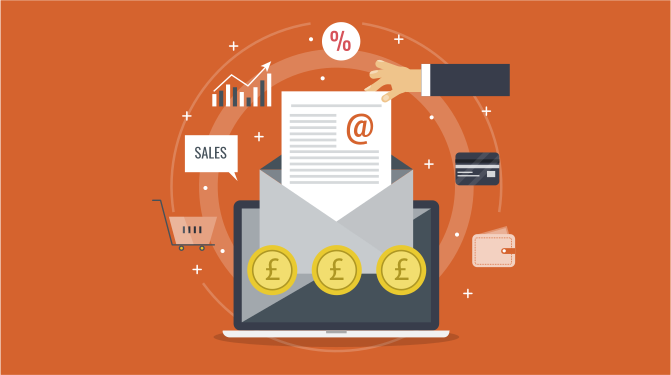 How much does Marketing Automation Cost?
30 Aug 2017
How much does Marketing Automation cost? From £375/month, you can start to benefit from SharpSpring Marketing Automation. If you've been reviewing the effectiveness of your marketing, Marketing Automation software is definitely something for you to consider.
Effective marketing is all about visibility and accountability. Take your website visitors for instance. Do you have processes in place that help you to track them in real-time and nudge and nurture them through your sales funnel? To generate more sales for your business, and then secure a very accountable ROI on your marketing expenditure?
We ask this because Marketing Automation can help you to achieve this, but how do you go about assessing what it's going to cost?
Get your facts straight – stakeholders will want to know 'how much' and if it's going to deliver.
Estimating revenue growth, assessing the potential for cost savings, and other implementation considerations are important when presenting a case for the use of a Marketing Automation Platform (MAP).
It's only by doing your homework that you are going to convince stakeholders (those that are going to be involved) that it's worthy of their time and money.
A good starting point perhaps is to use an ROI calculator so that you know what your existing sales and marketing strategy is delivering.
Most platforms are delivered via Saas (Software as a service) recurring subscriptions – that can be on a monthly, quarterly or annual basis.
SharpSpring is different to most, in that it charges users a monthly, manageable fee. Without the need to pay the full annual subscription in advance.
What drives the cost of your SharpSpring subscription?
This depends on the size of your customer and prospects database. Most SMEs and medium-sized businesses with 5K lead, pay £375/month with SharpSpring. But the price does increase slightly for those businesses with bigger data sets. So, it's good to be clear from the outset what sort of platform you need and is being offered.
3-5% cost of your marketing programs budget
As a general rule of thumb, Marketing Automation often takes up to 3-5% of your marketing programs budget. Once you invest in the software and create a content plan, or as we say, produced and turned on a fire hose worth of content!
Bearing in mind the purpose of automation is to accelerate ROI on your sales and marketing spend. It is an exceptionally affordable and attractive route for most B2B companies.
It's easy to forget that Marketing Automation is replacing daily activities of your sales executives and many daily marketing tasks. The money it will save and the time it will release for your sales and marketing teams is substantial.
What does Marketing Automation cost? Very little we think in comparison to the savings and growth it generates!
Remember that it is an effective response to the opportunities and challenges posed by the evolving buyer-led landscape. It's an investment in your future success.
Of course, the decision to choose Marketing Automation is not just about the monthly fee you pay. It is also about the monthly cost you incur in lost sales through not using it.
Request your FREE SharpSpring Marketing Automation Demo
With over 90% of buyers saying they will find you when they are ready, Marketing Automation is something that businesses need to afford.
Perfect is a SharpSpring Platinum Partner and experienced Customer Acquisition Agency specialising in Sales Lead Generation, through Marketing Automation. If you find our blog interesting then please take 2 minutes to request a free demo, so you can start benefiting from our experience and ideas.