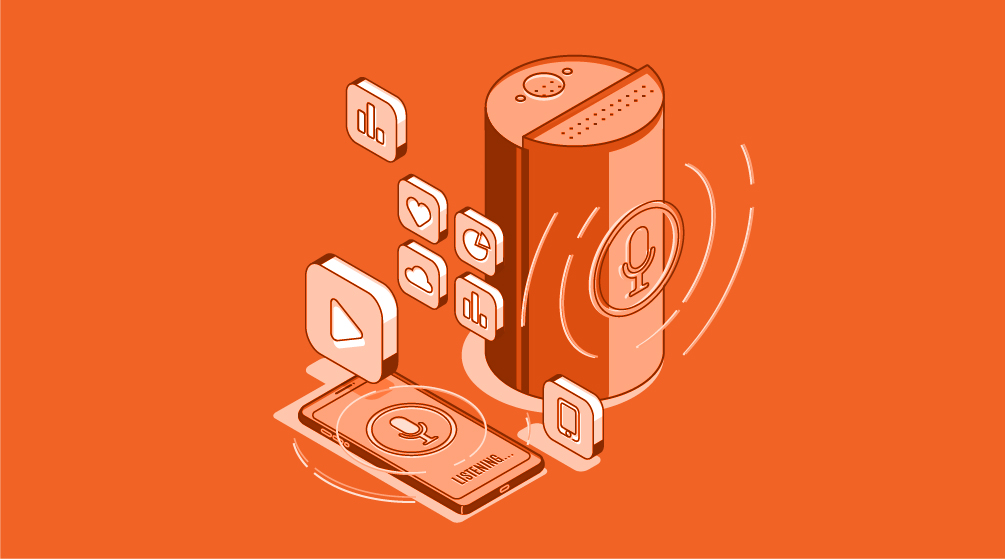 Key Marketing Trends to watch in 2020
03 Jan 2020
What are the key marketing trends for 2020? Keep reading to learn which trends will be ruiling the world of marketing this year.
A recent report by HubSpot found that 63% of businesses say their biggest marketing challenge is generating traffic and leads. One of the most important ways owners can keep their businesses ahead of their competitors is to keep up with the changes in the world of marketing.
Adopting new technologies and tactics can help businesses generate more traffic. This creates more sales leads and they can nurture their leads throughout the journey. The changes in technology over the last few years has been significant. Businesses that utilise this tech will gain a competitive edge that can help them thrive in 2020 and beyond.
"26% of businesses report that finding the right technology for their needs is a challenge for their business according to HubSpot."
Using tried and tested tactics as well as new methods can help you find which tech is best for you. Let's take a look at some of the key marketing trends that will dominate 2020.
Key Marketing Trend: Voice searches
Mobile Marketing reported that in 2019 22% of UK households own a voice-controlled smart speaker such as Amazon Echo or Google Home. This a figure that is expected to grow year on year. The smart speakers and mobile voice search functions, such as Siri, are changing the way consumers search the internet.
According to Google, 20% of Google searches are conducted using voice search, this increase impacts on search engine optimisation (SEO). The wording and structure of search terms differ between typed searches and spoken ones. Which means that keywords that previously performed well for traditional searches may not perform so well for voice searches.
Businesses should include voice searches as part of your marketing strategy as it could significantly increase traffic and lead generation.
Key Marketing Trend: Interactive content
Interactive content is one of the most effective ways of driving customer engagements. Using questionnaires and choice-driven content not only keeps people on your site for longer, but it also provides valuable insights into their habits and preferences.
Quizzes and polls are great for increasing engagement, but as technology continues to advance so will interactive content. AI Chatbots, for example, are becoming more prominent as a meaningful tool to drive engagement.
Chatbots can be used as an interactive evolution of FAQs. They generate answers to frequently asked questions and encourage customers to engage with your brand. Given its fun nature, interactive content is also more likely to perform well organically on social media.
Key Marketing Trend: Personalised Marketing
The frequency at which consumers now have adverts pushed at them can lead to customer frustration. But by creating more personalised marketing,  using an individual's preferences or behaviours can increase the results of your advertising efforts.
Through Marketing Automation, you can track visitors to your sites and their habits. This helps you identify their interests and focus advertising efforts on products that will appeal directly to them. This therefore prevents them from becoming bored with your adverts or content.
Personalised ads and content are more likely to lead to sales. These can help nurture your customers further along the customer journey. It can be used at all stages of the buyer's journey from attracting new leads to converting them into sales.
Key Marketing Trend: Content marketing
Content has always been king and will continue to reign in 2020 and beyond. It remains the driving force behind successful marketing. The most impactful content focusses on driving value to your audience while positioning your business as an expert in your field.
Blogs will continue to be one of the most effective ways of driving traffic to your website. Blog posts are versatile and can be incorporated into your social media marketing. They can form the outline for other types of content such as video content or infographics.
The key to great content is ensuring that information is delivered in bite-size nuggets that can be easily consumed and shared. No one wants to read War and Peace when they can find the information they need in a short blog post or a quick video.
Combining automation with the latest key marketing trends is a recipe for success. Want to see SharpSpring in action for yourself? Request your free demo to discover how Marketing Automation can help you improve your digital marketing strategy. It's time to help your business thrive in 2020 and beyond.
Request your free SharpSpring Demo
Learn how SharpSpring works and what it can do for you. See why businesses need it. Discover how the different features and functions work, what it costs, and much more. This amazing insight is free. Just 20 minutes of your time, is all it takes to be truly amazed by what Marketing Automation will do for your business.
Perfect is a SharpSpring Platinum Partner and Leading Customer Acquisition Agency specialising in Sales Lead Generation, through Marketing Automation. If you find our blog interesting then please take 2 minutes to make contact, so you can start benefiting from our experience and ideas.